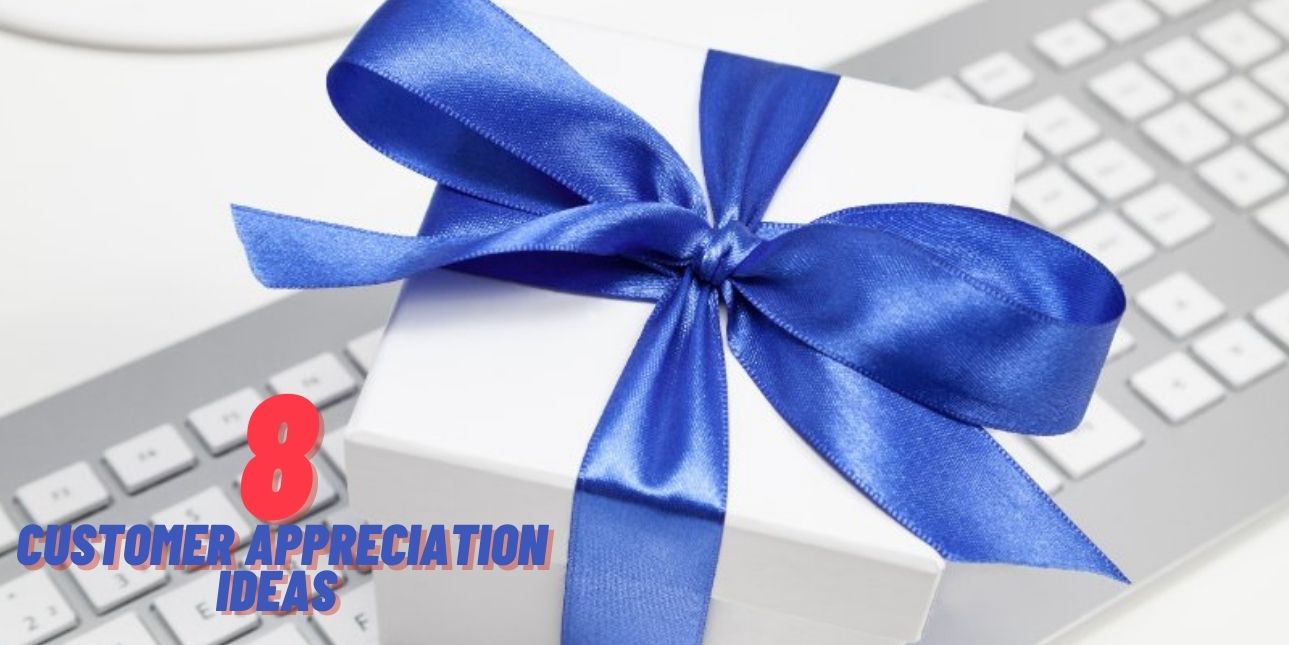 As we come out of the pandemic, more and more people seem to be wanting to dine out and socialize instead of using online delivery services. This is forcing businesses to pay closer attention to their guests' needs, find new methods to build relationships with them, and appreciate customers for their support. Customers are no longer just searching for outstanding food, they also want to have a wonderful experience in restaurants. If you want your customers to come back with their close ones, appreciating them through personal gestures can have a surprising impact on customer retention. Ultimately, your customers are the reason your business is thriving.
Diners who enjoy their experience at your restaurant will want to return frequently and tell their friends and family about it. Making the diners' day better might just make your own as well. Here are eight customer appreciation ideas that can give your business the boost it needs.
Keeping Customers Closer through Loyalty Programs
Whether it's because your food is delicious or because your business is closer to their house, your customers have selected you over other eateries. Customer retention is substantially less expensive than acquiring new consumers. You should consistently express your gratitude to every consumer who walks through your doors. By introducing a customer loyalty program, you can show your patrons how much you cherish them by offering them rewards for repeated visits. Customers can redeem their points for a complimentary meal or a drink. They can also be rewarded with early booking access when your restaurant conducts events.
Special Gifts for Special Days
Customers will appreciate your restaurant if you provide a complimentary dish or discounts on special occasions. According to Statista, birthdays are the most common reason individuals dine out and the second most common reason for online delivery. Why not seize this opportunity? Keep track of your customers' special days in your database and send them a customer appreciation gift card via e-mail, or a text message a week before their big day to stay on top of their minds. Since a lot of people travel around their birthdays, make sure the deal is valid for a week so you can be sure they'll come to your restaurant with their family and friends to feast. Serve your guests a complimentary dessert so they will remember you every year.
A complimentary gift is preferred by 49% of customers as a loyalty program benefit, based on a survey by Toast. Your restaurant can become a huge hit with both new and old customers by just including a beverage or dessert for free. Why end there? Customer appreciation giveaways with restaurant logos, such as hats, t-shirts, bottle openers, or even your best-selling home sauce, will show your guests how much you value their support.
Host an event by curating a festive menu for your customers during the holiday season. The holidays are often the most emotional time of year. Let your customers know you are here for them. Send them a customer appreciation card and a holiday card inviting them to your restaurant to celebrate Christmas or the Fourth of July. Every year, your customers will be looking forward to spending the holidays with you. Since the holiday season can bring a greater crowd to your restaurant, make sure you have an effective ice maker and bar equipment to keep your bar service running well.
Customer Appreciation Day
A customer appreciation day party is the best way to say thank you to your patrons. Invite your customers for an evening of food and entertainment. You can either have the party at your restaurant or in the parking lot. Invite other local businesses to set up pop-up stalls at your event so you can manage the expenses. Be sure to invest in a good commercial cart, transport, and restaurant equipment that can be moved around for outdoor events and stock up on disposable dinnerware.
If you don't have the budget for a party, you can offer your loyal patrons customer appreciation day deals for their support. Be sure to promote your customer appreciation day event on social media so that your old timers drop in too.
Spread the love amongst your entire local community instead of just a customer appreciation event. Perhaps a local soccer team is looking for a sponsor, or a local school is looking for gift vouchers to auction off as part of a fundraiser. There are many excellent causes you can be part of in your neighborhood.
You can even host pop-up food stalls and donate profits to the needy. You are bound to have a lot of locals coming to support this community event. Check out CKitchen's wide range of restaurant equipment and food preparation equipment that can help make your event a success.
No restaurant can consistently provide flawless service. With customers, showing your ability to adapt and embrace criticism goes a long way. Pay attention to customer reviews on Yelp, Google Business, and TripAdvisor. If a customer criticizes the restaurant, acknowledge it and let them know that you will be making corrections. Similarly, thank customers when they write positive reviews.
94% of respondents to a survey by TripAdvisor said they read management replies to reviews on the platform. The overwhelming majority concurred that regardless of the reviews, the replies urged them to visit the eatery. Trying to resolve the issues by responding to them and making changes in the restaurant not only makes customers feel appreciated but will also help the restaurant improve its ratings on such platforms in the long run.
Set Up a Referral Program
Word-of-mouth spreads quickly. If you provide customers an offer or an incentive for recommending your restaurant to others, they are more motivated to do so. Customers can get discounts for promoting your diner on social media or by sharing restaurant promotional emails with friends.
According to a survey by Deloitte, 60% of the 2000 surveyees said they would go back to restaurants that provided good experiences. Restaurants have been innovative in how they appreciate customers, whether it involves doodling on delivery bags, sending thank-you cards with orders, or delivering complimentary food.
The details matter. Every restaurant has frequent customers who dine in or order delivery regularly and place the same order. Instruct your team to remember these patrons and their order details to make sure they receive the best service every time to show your appreciation to them.