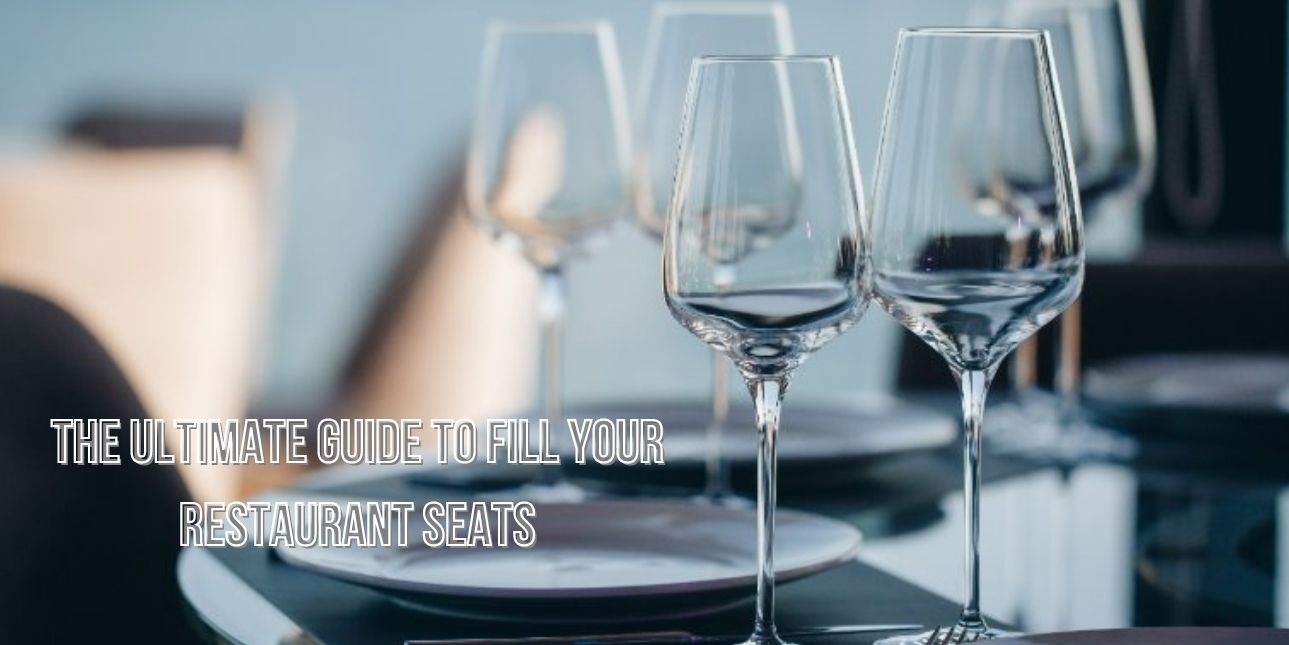 Restaurants offer more than just food and drinks. More people than you might think are attracted to the restaurant's vibe than anything else. You want your customers to feel satisfied and entertained enough to come back again and again. Hosting creative promotional restaurant events is one of the most successful ways to bring customers to your restaurant. When done right, these events help bring new customers and increase restaurant sales.
A caveat to keep in mind is that repeat events every week may grow stale, keeping guests from coming back. It's important to think of innovative ideas to attract customers to attend your event. In this article, we share 16 creative restaurant event ideas to entertain your guests and turn them into loyal customers:
1) Wine Tasting
Hosting a wine tasting event will be perfect to encourage customers to try artisanal and local wines that they otherwise may not order. You can also pair food with wine at an extra charge. Wine tasting can help create a unique and intimate experience for the guests. If you are planning to host a wine tasting session, make sure to check out our wide range of wine coolers and stunning wine glasses.
2) Guest Bartender Events
Collaborate with famous bartenders and create special drinks for the event. This can liven up your menu and attract guests to try new cocktails. The bartender can even teach your guests how to make their favorite drink. Check out our wide range of bar equipment and cocktail supplies to make your event a grand success.
3) Beer Tasting
Beer is one of the most-liked beverages across the world. With so many new local breweries emerging, it is a must to dedicate a night to celebrating beer. When you team with different local breweries, they will promote your event on their social media platforms. These breweries can talk to guests about their brewing process and ingredients, making it a unique experience for everyone. Make sure to have enough beer mugs and coolers for this event because you will surely need them!
4) Guest Chef Takeover
Your restaurant can collaborate with a celebrated chef and host an event for three or four days to celebrate their dishes. In the social media era, this event will not only make you popular but also attract followers of the influencer chef. Since this is a big event, make a checklist of what you need to execute it. CKitchen has a collection of food preparation equipment and other restaurant equipment that will make this event a walk in the park.
5) Theme Nights
People love theme nights, whether they fall on a holiday or not. From Y2K fashion to Netflix shows, theme nights are fun ways to bring groups of people to your restaurant. Make sure to serve themed food and beverages to make them a hit.
6) Singles' Night
Have a singles' night at your restaurant to help singles meet new people. You can host a series of ice-breaker games like Find the Perfect Key for Your Lock or a musical chairs speed dating game to attract more people to your restaurant.
7) Couples' Night
Instead of a night with just romantic music, make this a fun night. Host a couples' trivia night wherein contestants partner up against other couples. You can even include old-school board games or 'dance until your feet hurt' contests. The event will be so enjoyable for guests that they will look forward to another night like this at your restaurant.
8) Karaoke Night
Who doesn't love a Karaoke night? Let the guests pick their favorite songs and host a competition for the best singer, the best dancer, and so on. Give them a meal on the house the next time they visit. This way, you can also increase your repeat customer rate. Prepare delicious cocktails for this fun night using some of CKitchen's best bar appliances.
9) Live Sports Screening Night
Hosting live sports screenings is a brilliant way to attract customers to your restaurant. Couple them with offers on food and drinks, and you just made your big cheque. Sports live screenings are one of the most fun restaurant event activities that will bring locals to your diner.
10) Open Mic Night
Open Mic Nights are a brilliant way to showcase local talent. Instead of tying up with celebrities, host an open mic night for stand-up comedians or musicians. This brings more local followers to the restaurant instead of one-time guests.
11) Silent Disco Night
Rather than playing music on a speaker system, give your guests headphones and let them dance and sing to their heart's content. A Headphone party or Silent Disco night has become a popular event in recent years and is not going anywhere soon. This novel idea can make for an entertaining restaurant event to increase your footfall.
12) Festival Party
Celebrate the holidays at your restaurant. You don't need to wait for Christmas and Thanksgiving. Have themed events on Talk like a Pirate Day (September 19) or Chucky, The Notorious Killer Doll Day (October 25). You will be surprised by the turnout. Have a themed food and beverages menu to elevate the event. Check out our beer coolers and ice makers collection on CKitchen, because you will need them.
13) Monday Blues Night
Weekdays are the most difficult to draw customers to restaurants and clubs. Introduce a new menu with exciting and fresh food and beverages for guests. Customers will enjoy Mondays with herb-infused cocktails. While we're on the topic of cocktails, make sure you use the best cocktail supplies to make the finest beverages.
14) Sunday Brunch
A foolproof restaurant event idea is the Sunday Brunch. When hosting a brunch, you have so many food options to choose from. You can serve all-day breakfast or lunch dishes or a combination of both. You can even host an unlimited buffet brunch with delicious cocktails on the side. Mimosas, pancakes, and cocktails are the soul of a brunch, so make sure to stack up on bar supplies. With guests coming in groups, you will surely draw enough customers the day of.
15) Movie Screening Night
Movies are great to watch as a group, especially movies with a cult following. This restaurant event always brings in the crowd. Make your restaurant event special by giving your guests unlimited gourmet movie meals.
16) Viewing Parties
While movies and sports have a following, it is much larger with OTT series and award shows. You should try screening a season finale of a show with a cult following, an award show, or MET gala viewing night. Guests will look forward to like-minded people, and it will be a fun restaurant activity. Be sure to stock up on food and bar supplies to serve the influx of new customers easily.
Your restaurant shouldn't have a full house on just the weekends. To separate yourself from the rest of your competitors, you should increase weekday traffic as well. Hosting interesting events at your restaurant is the best way to stand out. Guests not only enjoy themselves at these events, but they also get to experience innovative food and drinks. Sit with your team and discuss restaurant event activities and how to bring in more customers on a workday. You might be surprised by some of the out-of-the-box event ideas your team will come up with. So don't limit yourself to this list! With the perfect vibe, a solid marketing strategy, and a delicious plate of food, there is no way anyone can resist your restaurant.