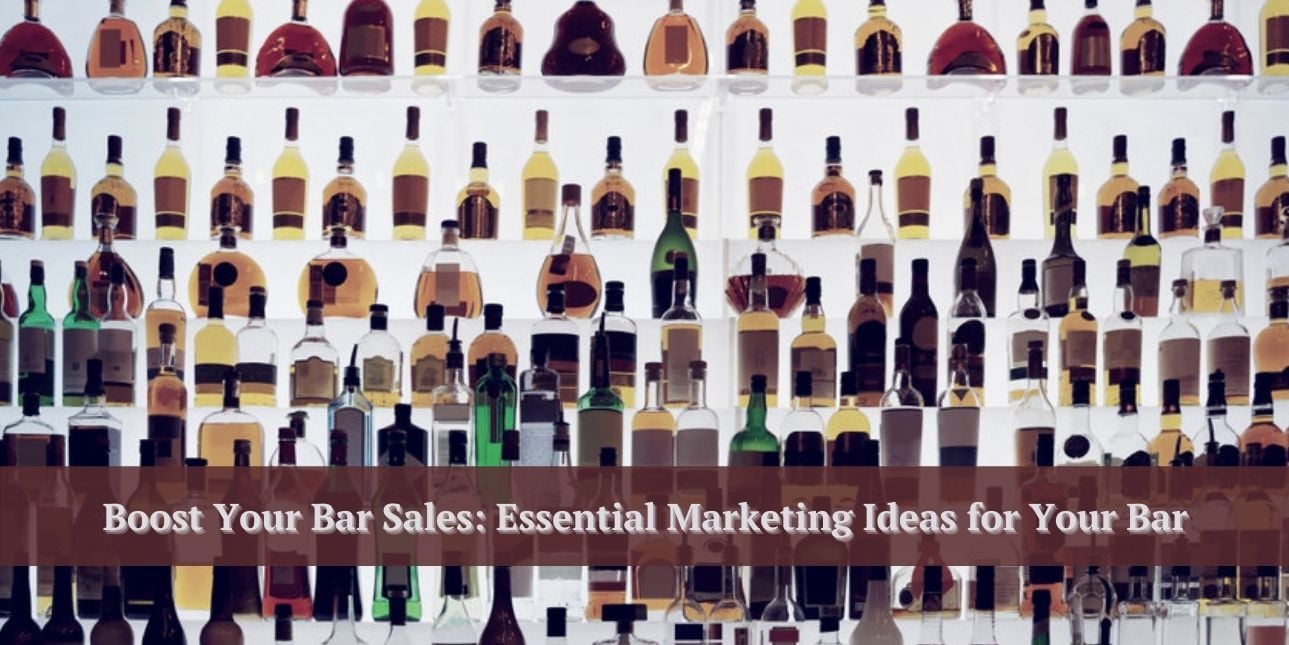 Even though owning a bar can be a profitable endeavor, many good bars close down due to ineffective marketing or promotional strategies. Marketing for bars is important to gain a competitive advantage over similar establishments. Having an effective marketing strategy will generate awareness and interest among patrons, and ultimately, greater profits.
This article provides a brief overview of bar marketing ideas, how to market a bar, and top bar advertising ideas.
Bar Marketing Ideas and Essentials for Bar Owners
People love to go out and have a glass of wine with friends or family. There are a number of bars and restaurants that target food and drink aficionados. For commercial foodservice establishment owners, it is important to develop innovative marketing ideas for restaurants and bars to fend off the competition. Here are a few bar marketing ideas and essential pointers for bar owners:
Know Your Audience: Understanding your customer base is essential for bar marketing. You should have a clear understanding of your current audience and the marketing strategy to keep them interested. You can use some common strategies for reaching out to a new customer base through social media marketing. Having a comprehensive understanding of your customers and their choices will help you create focused strategies to promote your bar.
Google Business Page: Creating a business page for your bar with relevant pictures, location, bar timings, phone numbers, user reviews, and other general information will help you reach out to potential customers. A Google business page will also give you an edge on Google search.
Website: Websites are perfect for sharing important information. Having a mobile-friendly website will help your customers navigate through your offerings. Before visiting your bar, customers might want to know about the following:
Hours and location
Unique food and drinks that are served
Professionally-taken images of foods and drinks
Your story
Social media handles
A full menu
With an intuitive website, you can capture customer attention and increase your daily footfalls.
Bar Tournaments: You can host multiple bar tournaments for your customers. Here are some bar tournament ideas that you can include in your bar marketing plan:
Pool
Darts
Beer Pong
Shuffleboard
You can give out prizes, bar credit, or free drinks for a year to the winners. Selecting a tournament or game idea that can work well for your customers is essential. You can target different audience groups with different types of games or tournaments.
Giveaways: Marketing a bar requires some innovative and creative ideas. Giveaways are one of the best bar advertising ideas that you can implement. Giveaways are perfect for weekdays when footfalls are at their lowest. By offering giveaways, you can ensure a bar full of patrons. You can promote weekly or monthly giveaways through organic and paid marketing endeavors. You can give out free drinks, a bar bill, free merchandise, and other prizes during giveaways. Choose your giveaways depending upon the type of customers you are targeting.
Special Menu: Attract more customers with special bar menus designed for weekdays and weekends. Create unique delicacies for your patrons and promote them online. You can promote daily specials, seasonal specials, special cocktails, mystery drinks, and other unique special food and drink recipes to gain a competitive advantage.
How to Market a Bar?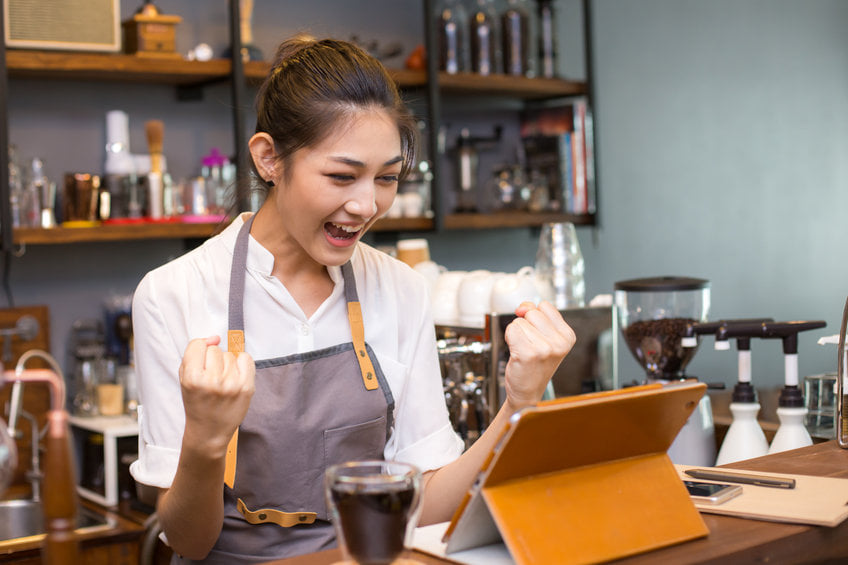 While opening a bar can be a commercially successful venture, you will face stiff competition from new and existing bars. Nowadays, it is tough for bars to retain regulars or patrons who can give them a much-needed edge. Here is a list of bar marketing ideas that you can follow to boost your sales:
Happy Hours: Happy hours are one of the most popular ideas that you can implement for marketing a bar. Indeed, the promotion of a bar is incomplete without a happy hours promotion. With happy hours, you can boost your revenue during the daytime on weekdays and on slow nights. Happy hours also help in building your brand image and reaching out to more customers. You can promote happy hours through offline marketing or online marketing. You can post on social media to generate more interest and to create hype for your bar. Happy hours can be a cumbersome affair, and you need enough resources to cater to a high volume of customers. If you wish to serve your patrons in a hassle-free manner, then you need commercial bar equipment like blenders, ice makers, bar refrigeration, and freezers.
Loyalty Programs: Everyone likes free goodies, and you can run reward-based loyalty programs for your patrons or customers. Loyalty programs are highly effective in creating a large customer base. You can decide on the type of loyalty reward system you want to offer. Opt for a visit-based loyalty program for your regulars. You can also run a point-based loyalty program for your high-ticket patrons. The main objective of loyalty programs is to increase sales and repeat visits.
Karaoke Nights: Karaoke nights are popular among groups and millennials. When implemented effectively, they can be a pivotal component of your bar marketing plan. Karaoke nights are an excellent strategy to create a new set of regulars. As karaoke is a fun group activity; people will come in large groups to have a good time at your bar. You can promote karaoke nights on weekdays to entice more customers. You can also draw office-goers who can unwind with their friends or colleagues after a hectic day at the office.
Live Screening of Games: If you want to bring in more customers on weekdays, you need to host a live screening of games. You can host a special night for screening any popular sports event, or you can host live screening sessions every day. Additionally, you can give surprise vouchers and free drinks to celebrate wins.
Host Special Events: Host special events to generate more interest. Hosting events like live music sessions, comedy nights, and other special events are perfect for marketing a bar. With special events, you can pull in large crowds or individuals interested in the event. You can promote your event through social media handles or organic marketing. Special events will bring in new customers to your establishment and generate user interest.
Top Bar Advertising Ideas and Strategies
Nowadays, everyone is hooked to their smartphones. People use smartphones for communication, browsing, and social interactions. It has become a necessity for bars to have an online presence through websites and social media. Social media platforms like Facebook, Instagram, Twitter, and Tik Tok have become popular among users. Promoting or marketing your bar through social media can be a personalized and economical proposition. Here are a few digital advertising ideas or strategies you can implement for marketing your bar:
Social Media Handles: Create social media accounts or handles for your bar. Post regularly on these handles with relevant images of foods, drinks, and events. You can also interact with your bar regulars and online followers consistently to generate interest.
Create Hashtags: Create unique hashtags on social media, and promote them online. You can give discount vouchers and goodies to users who use your hashtags.
Influencer Marketing: Social media influencers or minor celebrities can promote your bar or brand in exchange for goodies, free food and drinks, or money. You can also approach loyal customers to become your brand advocates and offer them goodies. It will help in increasing your organic reach.
If you've honed the process of marketing a bar, then you have done half your job. But to effectively serve your patrons, you will also need commercial kitchen equipment like commercial ranges, commercial bar refrigeration systems, and other commercial bar equipment for your business.