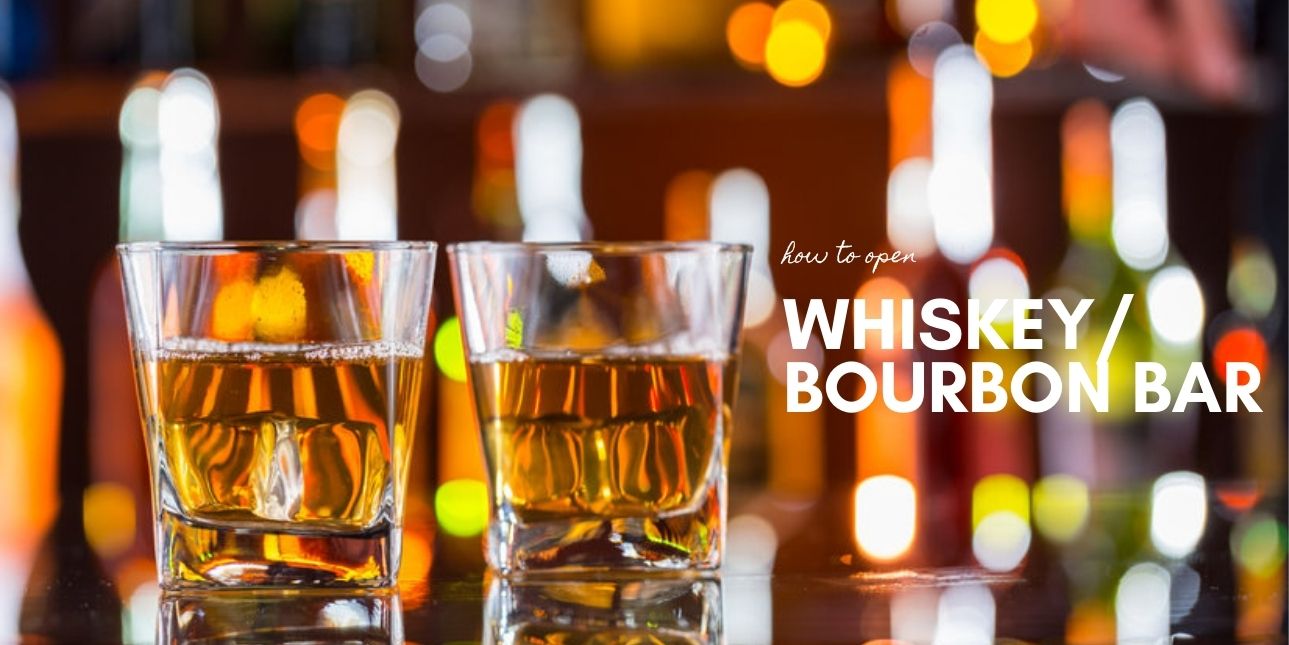 Whiskey is one of the fastest growing liquors in terms of international popularity. From its origins in the British Isles, it has grown to be one of the most beloved drinks in the world today. Celebrities claim to brush their teeth with bottles of Jack, and the iconic Kentucky whiskey has been the drink of choice for musicians and artists for years. American whiskey is primarily known for bourbons and Tennessee sour mashes, but different blends of whiskey have gained popularity as the demand for handcrafted, small-batch whiskey has taken off. Even though the American South and Tennessee, in particular, are known for making Bourbon, the robust drink can be made anywhere in the country. Today, the Adirondacks make some of the finest small-batch bourbons in America. If you're a connoisseur, you're probably aware that Japanese whiskey is markedly special. Scotland, of course, is one of the biggest producers of fine whiskeys. If you're interested in opening a bar and whiskey is your drink of choice, what steps do you take to open a bar that specializes in the perennially favorite hard drink?
How to Open a Bar
The first step towards starting a bar is scouting your location. Are you interested in opening a neighborhood bar that would serve as the local home-away-from-home for residents? Or are you looking for something more sophisticated - like a lounge where patrons can sip whiskey and sample various flavors from around the world?
● Creating a Theme for Your Bar: Bars and pubs work best if they can be centered around an idea. Whiskey and bourbon bars work well combined with an air of sophistication and make the place comfortable for regulars and new visitors alike.
● Check for What's Already on offer in your Area: If you're interested in creating a specialty bar, it is best to know who your competitors are. It's always an excellent idea to stand out from the crowd and offer specialties that others don't. For instance, you can make your name in serving specialty whiskey-based cocktails, or have a tasting menu of whiskeys from around the world.
● Create a Plan for your Business: A business plan will not only assist you in attracting financial backing, it will also keep you driven towards your goal. A good business plan should create an outline of your targets, profitability structure, and your proposals to achieve financial goals.
● Finding your Niche: Identifying your customers is essential before opening any new business and the same holds true for whiskey bars. Finding out what the clientele wants and creating a specialized establishment will make your name stand out from the multitude of bars in your area.
● Finding the Perfect Location: If you plan on opening a specialty bar, a residential area is probably not going to be the ideal location for your establishment. Look for a site which can attract patrons from neighboring towns as well. You'll need all the support for making your new bar a hit!
Steps for Opening a Bar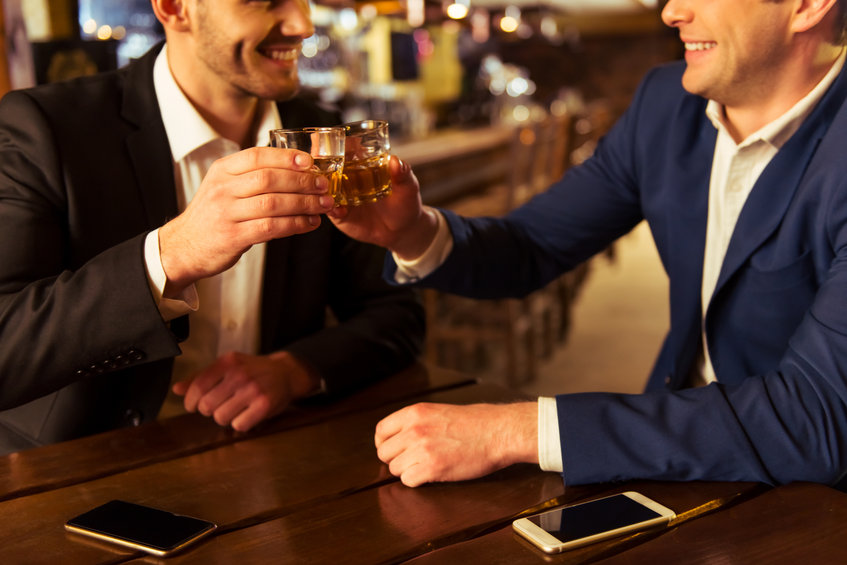 ● Choose a Name that Defines your Bar: The fun part in starting your own whiskey or bourbon bar is picking out a name that suits your establishment best. A catchy name not only intrigues potential customers, but will also be emblazoned across your employees' uniforms. Look for something simple, yet memorable.
● Choose a Business Entity for your Bar: If you have the funding readily available for your bar, you can choose sole proprietorship of the establishment to reap the benefits of a profitable business. You can also choose to open the bar with a partner to mitigate some of the risks of undertaking a large financial investment by yourself. Another option is to open the business as an LLC to protect against any personal liabilities.
● Secure Funding for your Bar: Opening a bar is not going to be a small affair. It's a good idea to run numbers on how much investment you will need to start the bar. This includes salaries, utilities, cost of consumables, and rent. After you have an approximate idea on how much you will need, you can apply for loans to get yourself started.
● Obtain Permits and Licenses: This is one of the more tedious steps of opening a bar before you get started. You'll need to obtain an Employee Identification Number to establish yourself as an employer and allow you to hire staff members. Also, you'll require a liquor license to sell alcohol and a foodservice license if you intend to serve food. Registration with the Alcohol and Tobacco Tax and Trade Bureau is essential to start a bar and can be done on their website.
● Find a Liquor Supplier: One of the most important steps to opening a bar is finding a liquor supplier. To open a whiskey bar or a bourbon bar, look for a supplier that specializes in the spirit. Most suppliers have extensive catalogs from which you can choose the drinks that draw your interest. You should take a general estimate of your requirements and order supplies accordingly to keep your bar well-stocked.
● Hire Staff: You will need experienced staff members to make customers feel at home in your new bar. Some of the most vital job positions include bartenders, bar managers, barbacks, and servers. Having a fun work culture and offering competitive salaries at your new workplace will help create a great work environment for your employees and keep the turnover rate in check.
● Advertise your Bar and Host an Opening: Advertising a new startup is critical for its success. Make sure that you're the talk of the town before you open and advertise via fliers, posters, social media and create a happy hour to attract new customers. After you register on various online platforms to indicate your location and on aggregation sites that review food and drink businesses, launch a grand opening to let the world know that you're here!
Choosing the Right Bar Equipment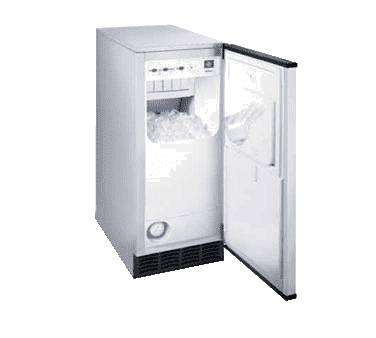 Choosing appropriate bar equipment is as important as setting up a design layout for your establishment. Some of the most important appliances and equipment you will need are:
● Ice Machines: There's nothing more comforting than a glass of whiskey on the rocks. Choose from artisanal ice machines or regular ice cubes for whiskey to supply your bar with a constant supply of ice that does not melt quickly and dilute your aromatic drink with water.
● Ice Bins: Commercial ice machines often do not come with bins to store prepared ice, so you should invest in an appropriately sized ice bin to keep your bar well-stocked with ice.
● Glass Washer: WIth a busy bar comes the responsibility of keeping fresh glasses at hand. Invest in a glass washer that can be placed within hand's reach of the bartender and provides fresh, clean glasses as soon as a drink order comes up.
● Bar Blender: While whiskey is often enjoyed straight up or on the rocks, many exciting recipes often blend whiskey with other ingredients to create cocktails that are best enjoyed frozen. Investing in a bar blender can help you quickly prepare whiskey and bourbon based cocktails.
Opening a Bar - The Last Call
Opening your own whiskey bar that specializes in bourbons, scotch and various versions of the hard drink can be an extremely exciting and lucrative proposition. An upscale establishment that caters to a clientele looking to escape the mundanities of local bars can set you apart from the crowd. Take care of the licences required by law to open such an establishment, design your own vision of a liquor-based utopia, create a fun workplace, and hire staff that is as enthusiastic about the bar as you are. Take care of the intricacies of opening a new business and with a bit of hard work and intelligent marketing, you should be able to see profits soar in no time.