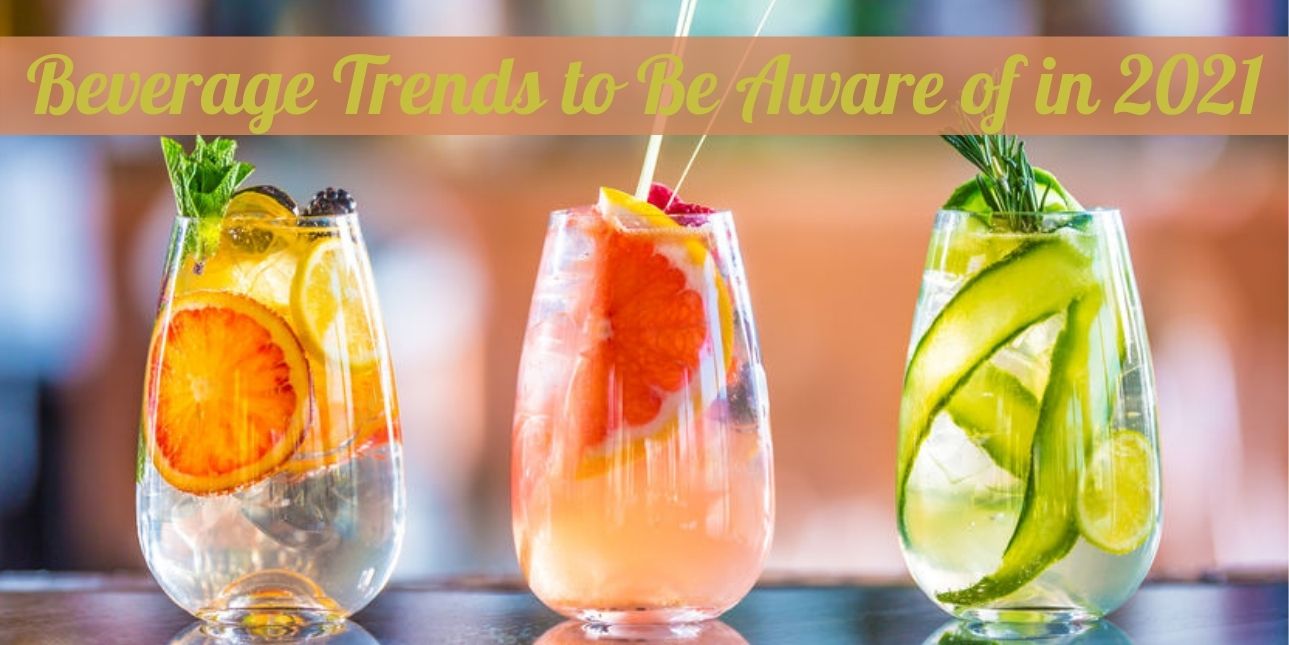 Like many other industries, the food and beverage industry took quite the hit in 2020 during the rise of the COVID-19 pandemic. With global shutdowns affecting the production and supply chain of beverages and stores being unable to sell their product, the beverage industry had to reevaluate how they did business. Not only that, but they were also forced to take a closer look at beverage trends to see what it was the public wanted the most to encourage them to actively purchase while being forced to stay home.
While the pandemic certainly still affects industries globally, those in the hospitality and service industries are paying careful attention to their audiences and doing whatever they can to get on top of new beverage trends for 2021.
5 Beverage Trends for 2021
With more and more people looking forward to returning to "life as usual" following the intensity of 2020, those in the hospitality and service industry are focusing on how they can align their business plans with the current food and beverage trends.
Now, before you get too far ahead of yourself and start focusing on upgrading your equipment (such as your commercial refrigerators and commercial ice makers), you'll want to take a careful look at these five beverage trends to see where you need to pay attention to the most:
1. Increased Demand for Bulk Packaged Beverages
Due to how easily the virus was spreading, consumers became hyper-aware of how easy it is to pass around disease and bacteria when it came to in-house dining and self-serve beverage dispensers.
The fear of transmission played a significant role in creating a higher demand for prepackaged beverages with a much more stable shelf life than others, such as fresh fruit juices. Being able to make a bulk purchase of their favorite prepackaged beverages ensured that consumers didn't go without and or have to worry about sharing drinks with others, even within their own homes.
2. The Demand for Sustainable Packaging
Consumers have noticed that more and more brands have reverted back to using single-use containers as a result of the pandemic. While they might understand for the time being, research has shown that consumers prefer more sustainable, environmentally friendly containers for their food and beverages.
In a 2019 consumer study, 73% of consumers stated that they would prefer recyclable containers if they had a choice, with 50% of them saying that they would even be more willing to pay more for environmentally conscious packaging options.
Finally, 78% of consumers stated that they expect all beverage brands to be using sustainable and eco-friendly containers within the next five years.
3. Increase in Non-Alcoholic Beverage Trends
With more consumers trying to take better care of themselves, there has been a significant spike in those demanding non-alcoholic drink options, especially at their favorite bars and restaurants.
The non-alcoholic drinks market is expected to continue growing at an annual rate of 5.1% through 2023. While there are plenty of juices, waters, and soft drinks available for those looking for non-alcoholic beverages, this beverage trend for 2020 is directed more towards those in the bar industry.
As people start to venture back to their favorite hot spots, they will expect the same fun environment they were used to before they started taking better care of themselves. While plenty of individuals will still enjoy the classic adult beverages, others are going to be asking for "virgin" versions of their favorites—allowing them to indulge in the environment without the added calories.
So, you'll want to make sure your bar is stocked with options, including non-alcoholic seltzers, mocktails, and more.
4. Low-Calorie Drink Options
Sure, while many will be turning to non-alcoholic beverages to help them improve their overall health and wellbeing, others will simply be more interested in low-calorie drink options, non-alcoholic or not.
If you're looking to stock your restaurant or bar with low-calorie drink options, you'll want to consider including the following drink options into your inventory:
Flavored seltzer water

Low-sugar or no-added-sugar juice options

Teas

Natural fruit smoothies
5. Mood and Immunity Boosters in Beverages
Finally, one beverage trend for 2021 that you'll want to pay particular attention to is the demand for mood and immunity-boosting beverages.
People have been suffering from chronic mood changes due to the lockdowns and Covid-19 restrictions, and you already know that people are going out of their way to make healthier decisions. So, it comes as no surprise that consumers are looking for more ways to include mood and immunity-boosting supplements into their day.
With more and more people asking what they can do to boost their immune systems, it's important to note that consumers want natural options made available.
While there are drinks that feature increased levels of vitamin A, D, and C, as well as Zinc, Probiotics, and Vitamin B, consumers are looking for more options that don't just add vitamins and supplements to their routine. Instead, they want beverage options that include fresh juices and drink recipes that will help naturally improve their immune system and give them more energy to get through their day.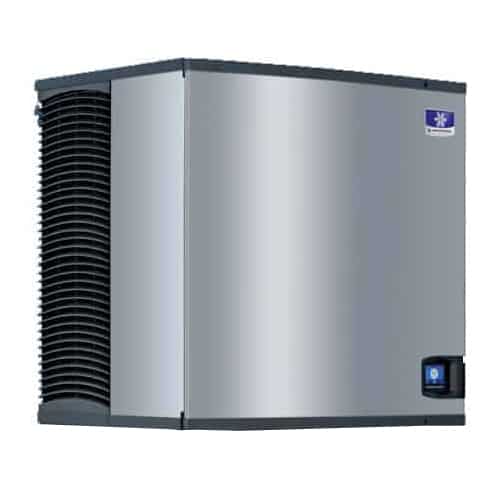 Preparing for the Beverage Trends of 2021
Along with the rest of the hospitality industry, the food and beverage industry took a hit in 2020—but there is light at the end of the tunnel. Research shows that revenue in the food and beverage sector is projected to reach approximately $21,320 million in the U.S. by the end of 2021.
With that said, it's crucial that you pay particular attention to the five above-mentioned beverage trends that are expected for this year and start planning accordingly. For those opening the doors for in-store dining and those in the hotel industry, you'll want to make sure all your equipment is well maintained. You'll also want to consider whether you need to invest in new equipment, such as larger commercial refrigeration units for prepackaged beverages for your customers or new bar equipment with fresh, non-alcoholic beverages on tap.