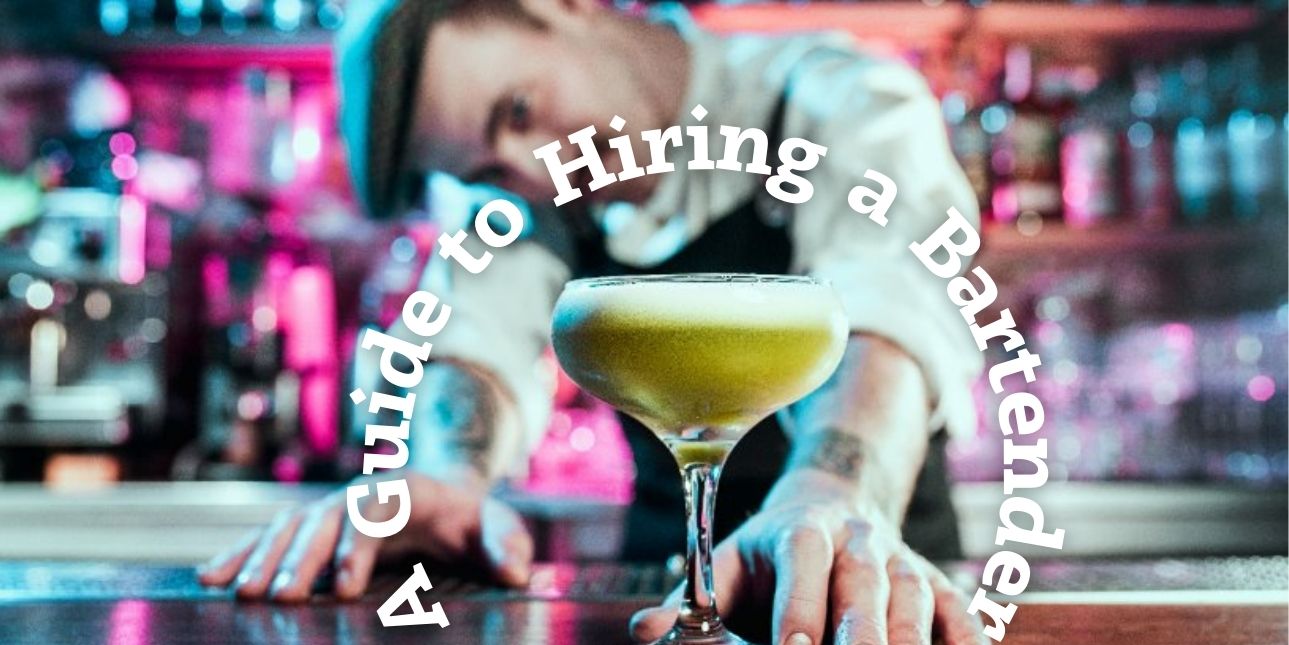 Hiring a bartender for your bar or restaurant can make or break your business. It takes more than just finding someone who can mix a gin and tonic to hire a bartender. They must juggle several tickets, upsell customers, manage sales, and recall drink recipes all while serving clients with a smile.
Types of Bartenders
There's something for everyone, from a traditional Irish pub to a high-end cocktail bar. And behind the bar, you'll discover many types of bartenders, pouring and shaking drinks, each with a different level of education and expertise.
A bartender works at a cocktail bar, where he or she has to prepare classic cocktails and house specials while engaging with customers like a restaurant server. The fundamental distinction between a mixologist and a bartender is that the mixologist concentrates on the cocktails while the bartender concentrates on the customer to create a wonderful experience.
Mixologists may work as bartenders on certain occasions, but their title suggests that they spend the most of their time behind the bar, developing new specialty drinks and adding their twist to all-time favorites. Most mixologists have attended a bartending school and know how to invent new cocktail recipes, as well as make ingredients like bitters and syrups and construct seasonal drink menus.
Barbacks, like bussers, play a more behind-the-scenes function at the front of the house and are crucial to the profitability of the bar. They walk from bar station to bar station, replenishing and cleaning glasses, stacking napkins, transporting kegs, returning glassware from the dishwasher, assisting customers with bar POS orders, and conversing amiably with clients who have inquiries. For busy bars and restaurants, hiring a barback is vital since it allows your bartending team to focus on the customer and produce drinks.
A trained professional with Cicerone accreditation is a beer sommelier, often known as a cicerone. They know everything there is to know about beer styles, flavors, and service. Hiring a cicerone is beneficial for breweries and pubs with a big beer selection because of their extensive understanding of beer.
A sommelier is a wine expert who has received extensive training. They must design wine lists, recommend wines to specific consumers, and train other employees in good wine service.
Solid communication, stamina (they must be on their feet a lot), politeness toward customers, and good sales skills are all essential attributes to seek in a sommelier.
Bartending is a career that necessitates a specialized skill set to serve customers while manning the bar.
Here are some of the most important qualities to look for when hiring a bartender.
While serving and entertaining their customers, bartenders must be able to create cocktails.
They must be able to mix and prepare drinks quickly and efficiently, without overpouring, so that consumers are not irritated. A skilled bartender understands how to work quickly and that the faster they can serve drinks, the more money they and the establishment will make.
The bartender should have a friendly demeanor that allows them to interact with customers. Customers will feel protected and welcomed as a result of this.
Upselling is advising clients to select top-shelf liquors or make additional purchases, such as food to go with their drinks. People may walk into a bar knowing they want a drink but aren't sure which one. They may also just want to try something new. In either case, having a bartender who can provide them with drink recommendations is crucial.
Bartenders are frequently in charge of the money coming in during their shifts and have unrestricted access to pricey liquor bottles. Before you give them the job and your trust, make sure you investigate their past and qualifications.
Be sure to check the bartenders' safety certifications before hiring them. If they don't have the required qualifications, your business could face fines, the loss of its liquor license, and increased insurance rates.
There are two major safety certifications to check out for. They are:
ServSafe Alcohol

Training for Intervention ProcedureS (TIPS)
Some states also have their own liquor control boards, which train service industry employees to recognize signs of intoxication, spot a fake ID, and deal with other alcohol-related difficulties.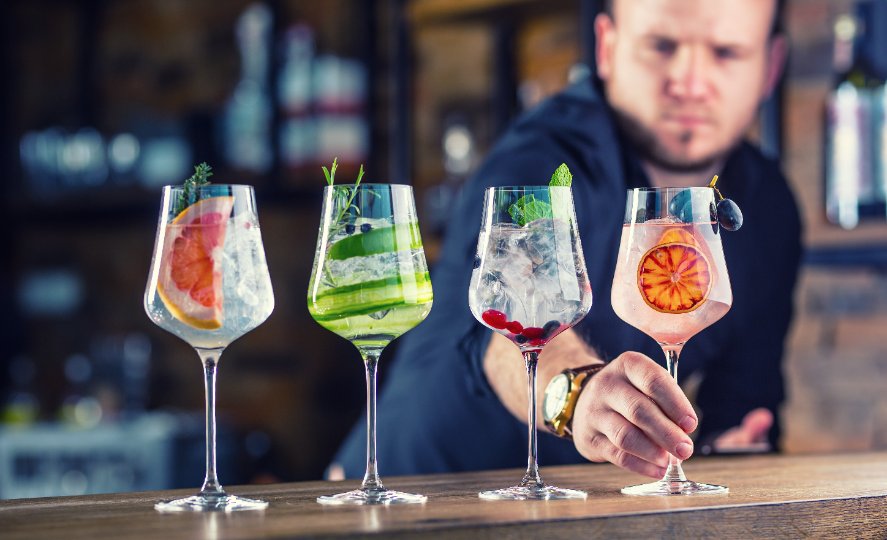 The Bartending Job Description
You can start drafting a job description that suits your demands now that we've outlined the type of bartender you'll need for your bar, complete with certificates.
There should be four main sections in your job description:
So that it's easier to find, job titles should define the position, such as mixologists or barbacks. You can add further requirements to weed out candidates who aren't qualified.
To evaluate if they'd be a suitable fit, your job summary should explain what type of business you're in and what you're searching for.
You should list the responsibilities that he or she is responsible for as part of their job description. Customer service, maintaining the bar area clean, mixing drinks, and handling money are all part of this job.
Qualifications and skills
In this section, you might specify prerequisites for education, experience, and certification. You can also include specific skill needs, such as interpersonal or sales abilities. You should also state whether there will be any heavy lifting or handling with food or alcohol shipments.
When you've finished writing your bartender job description, you can post it on major employment sites or specialty sites for sommeliers and cicerones.
You may then schedule online or in-person interviews if you have bartending applicants lined up for an interview.
The following are some questions you should ask your potential employee during the interview:
Have you ever dealt with a full bar?

How can you tell if a consumer has consumed too much alcohol? What would you do if you were in this situation?

What safety certifications do you have?

How do you deal with dissatisfied customers?

What was the atmosphere like at your last job?

How do you handle working as a part of a team?
If your candidate can confidently answer all of the questions, have them mix some sample cocktails live at your bar to assess his or her abilities while using some of the most used bar equipment. Some of the bar equipment a bartender should know to navigate around are ice makers, shakers, cocktail glasses, muddler,s and strainers.
To deliver an uninterrupted service, a trained and experienced bartender should be able to blend the right combination of craftsmanship, technical expertise, and sales. This means more sales, more productivity, and more satisfied customers.