Bubble Tea Business vs. Boba Tea Business: Is There a Difference?
Here's the thing – a bubble tea business and boba tea business are one and the same. These terms can be used interchangeably. In the United States, though, bubble tea is often used by consumers on the east coast, while those on the west coast prefer boba tea.
Aside from the name preference, is there really any difference between the two? Nope!
Why is Bubble Tea So Popular with Consumers?
Not only is bubble tea a fun drink, thanks to the inclusion of the chewy tapioca pearls, but it's also a highly customizable drink.
While the traditional bubble tea recipe includes the fun tapioca orbs, black tea, and milk, recipes have since evolved to cater to consumer tastes everywhere. Depending on the shop you visit, you can now choose between various types of tea, including:
Black tea

Green tea

Oolong tea

White tea
As well as the choice between the type of milk used, including:
Lactose-free milk

Non-dairy creamer

Fresh milk

Coconut milk
Now, as for the fruity flavors that can be used in bubble tea, the options are truly endless, although many consumers prefer the sweeter fruits, such as passion fruit, peach, and watermelon.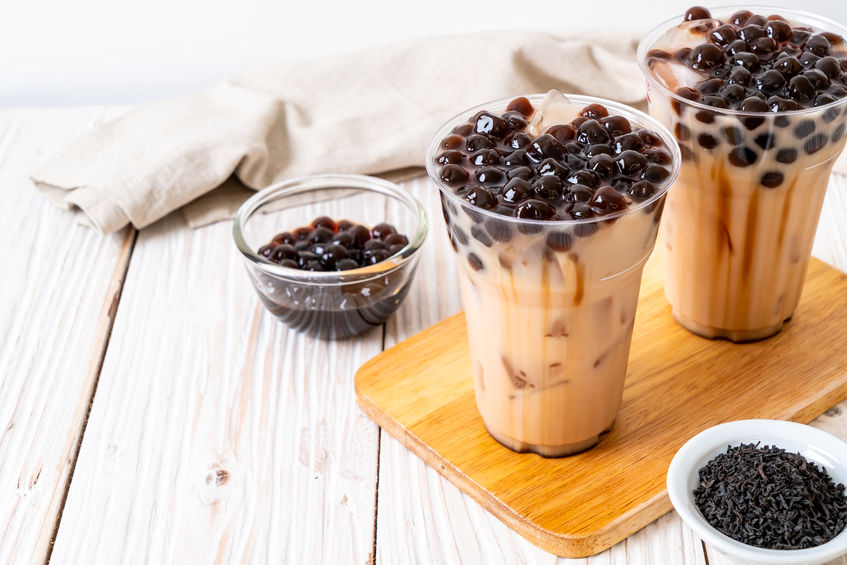 How to Open Your Own Bubble Tea Business in 7 Steps
If you think starting a bubble tea business is your next great venture, make sure you are taking the necessary steps. Not sure what you need to accomplish before opening the doors? Here are seven steps you'll want to check off your to-do list before you open for business.
1. Conduct Market Research
Before you start any business, you always want to conduct some form of market research. This is the only way to decide if your business idea is a viable one for your area.
If you're not comfortable conducting your own market research, invest in the help of a professional to do the research for you. Market research can help give you details into:
Your current food and beverage market

Your competitors

Your customers, etc.
2. Develop Your Concept and Brand
Once you've determined that a bubble tea business (or boba tea business for those on the west coast) is a viable one for your market, it's time to start developing your concept and brand.
You'll want to pay particular attention to the community during this phase because you want to make sure you attend to their needs and cater to their tastes. For example, if your area is primarily made up of young families, your concept may be more fun and lighthearted. Alternatively, if your consumers are primarily college students, you'll want a more studious location, with an atmosphere similar to that of a Starbucks or Caribou Coffee.
3. Get Your Legal Work Handled
It doesn't matter what business you are starting, you will have plenty of paperwork and legal work to handle before you can even consider choosing your location or designing your shop setup.
Not only will you need to secure financing, but you'll also need to secure:
A business license

An employer identification number

A certificate of occupancy

A food service license

A food handler's permit

A sign permit

Proper insurance, etc.
The necessary licenses and permits will vary by location, so make sure you are checking with the right entities to ensure all your bases are covered.
4. Choose Your Location
With all your paperwork in order, it's time to decide on your location! Choosing your location is a very personal matter. However, you want to keep in mind the space you'll need to conduct your business.
For a bubble tea business, that means having enough refrigerators and freezers for all necessary ingredients. You also need plenty of service counter space and/or display cases to give your consumers a visible idea of all you have to offer.
5. Design Your Space
With the right location acquired, it's time to start designing your space.
You'll not only want to design your front-of-house space to suit the needs of your customers but also pay attention to your back-of-house space.
This means making sure you are accounting for necessary storage and service equipment, including:
6. Source Your Ingredients
While a bubble tea shop requires very few ingredients, you'll still want to make sure you are sourcing high-quality options to ensure that you provide your customers with only the best of the best.
7. Hire Staff and Start Your Marketing
Finally, in the months leading up to your official business launch, you want to start hiring staff and kick off your marketing efforts.
Building brand awareness before you officially open will help ensure your brand has a good start within your community. After all, if nobody knows you're coming, how can you expect them to come to visit you in your initial days open?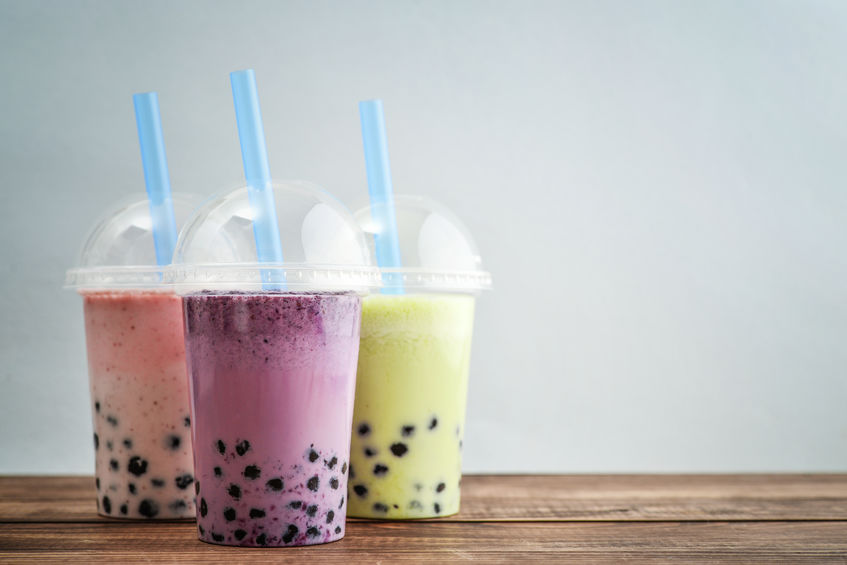 Make Sure You're Checking Off All Your Bubble Tea Business Must-Haves
If you've decided to start your own bubble tea business or boba tea business, make sure you are taking the time to check off each of the items listed above. Doing so will ensure all your ducks are lined up in a row and that your official business launch goes off without a hitch!