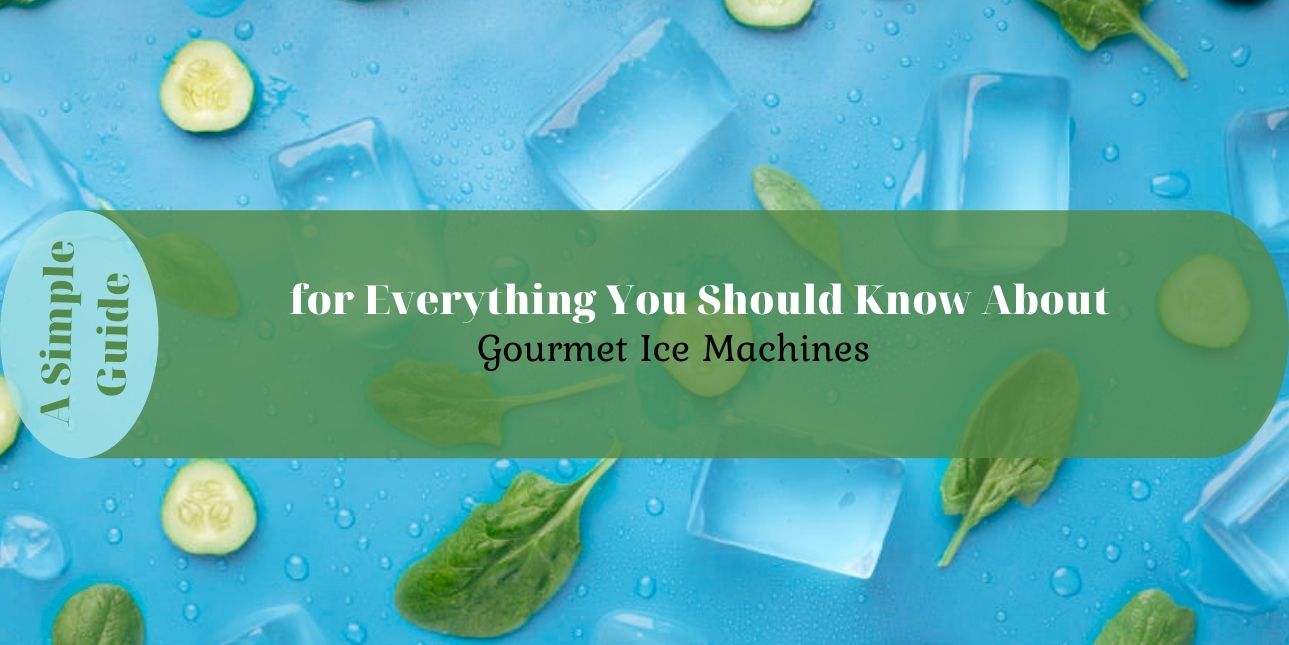 Gourmet ice is a great way to provide an upgrade for your guests and add some extra pizzazz to your drinks. But not all gourmet ice machines are created equal, making it difficult to know what the best ice maker is for you.
The first question you should ask yourself is how much ice do you need? The answer to this will help determine the size of your gourmet ice machine. A small-scale commercial unit might be appropriate for your establishment if you only need a few hundred pounds per day.
However, if you require several tons every week or month, you are probably looking for gourmet commercial ice machines. A commercial unit can produce more than 100 pounds of ice per day.
If you have questions about which gourmet ice machine is the one you need, review this simple guide to assist you in finding the perfect gourmet ice maker.
What Your Options Are with Gourmet Ice Machines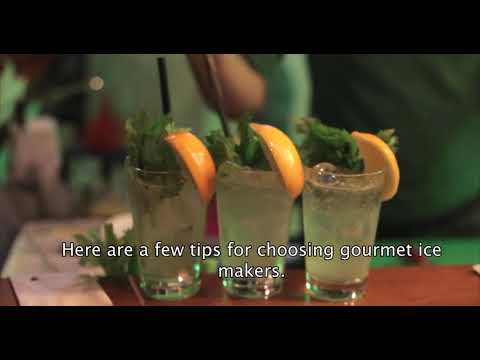 Another question to ask yourself is what kind of ice do you need? There are a few basic kinds - large cube and small cube, or nugget style. Large cubes take up less space in drinks, and they also break down slower in a beverage. Large cube ices are perfect for entertaining patrons or making drinks in larger quantities.
Smaller cubes melt faster. However, if you are making a blended drink or need small cubes or crushed ice for cocktails or desserts, you will want a gourmet ice maker that features small ice chunks. Here are some options when it comes to the type of commercial-grade ice machines you have to choose from:
• Full-Dice Ice Machines
• Half-Dice Ice Machines
• Nugget Ice Machines
• Flake Ice Makers
• Bullet Shaped Ice Makers
• Crescent Cube Ice Makers
• Cubelet Ice Makers
• Regular Size Cubes Ice Makers
• Oversized Cubes Ice Makers
7 Tips for Choosing a Gourmet Ice Maker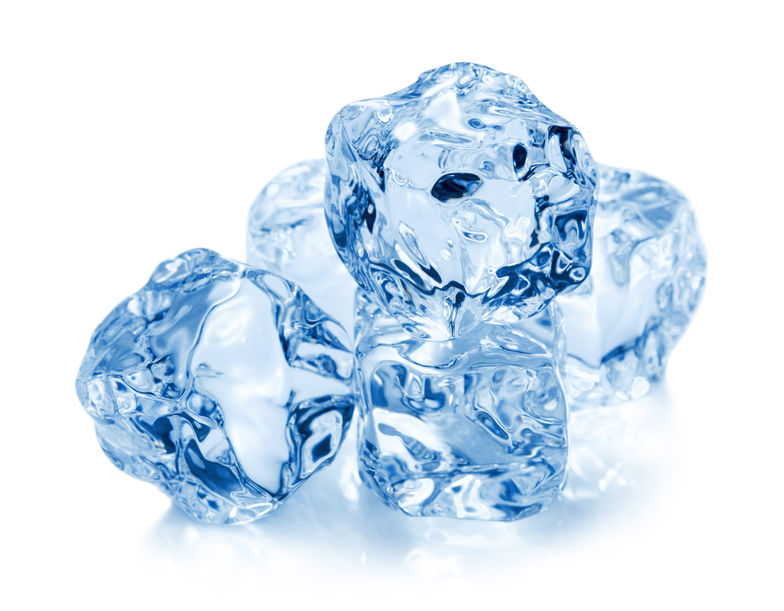 The ice maker is a crucial part of any restaurant, bar, or catered event. For many restaurants, the ice machine may be one of the most expensive pieces in their kitchen – but this can also make it one of the most profitable machines. What separates gourmet ice from standard cubes you find at your local grocery store? What are the benefits and drawbacks of owning a commercial gourmet ice cube maker? Here are a few tips for choosing gourmet ice makers.
1. Know the Shape of Ice You Want
Some gourmet ice makers can produce different shaped ice cubes. For example, there are options for small or large-sized cubes that have patterned cubelet shapes or crescent-shaped designs in the ice. You can also find options that create bullet shapes and cone shapes with commercially available styles – just like you see at your favorite coffee shops.
2. Figure How Much Ice You Need
As mentioned above, you need to know how much ice your establishment will be using to determine what gourmet ice maker to purchase. Also, you may discover that one type of ice is not enough. You may need to buy a machine that offers more types of ice, or you could buy more than one gourmet ice machine.
3. Recognize How Quickly You Need the Ice
Another question to ask yourself is how quickly do you need your gourmet ice? Gourmet ice machines are great because they produce a continuous stream of ice cubes. These ice cubes can satisfy all your customers no matter when they want them.
4. Choose the Best Accessories
To improve the quality of water used with your ice cream machine, consider pairing it with an ice maker filter. This will remove minerals from the water to create purer ice and reduce the buildup of scale in your machine. Other parts and accessories for your ice cream operation – such as bar ice bins, totes, and scoops – can increase efficiency and workflow without having to stop production.
5. Determine the Best Location
There are gourmet machines that fit under any standard kitchen or bar cabinet space. These units are called undercounter ice machines. These self-contained gourmet ice makers store ice, and maximize ice production, and can be located wherever is the most efficient for your restaurant.
If you have the space and the need, you can also invest in a full-sized, freestanding gourmet ice machine.
6. Decide the Type of Pump or Drainage Required
Some gourmet ice makers are self-contained models designed to fit under-counter. For this reason, it's essential to determine whether you will need a gravity drain or a pump drain.
A gravity drain can be used in conjunction with a floor drain if the floor drain is not too far away from the machine. However, if the floor drain is not located at a downward angle that would allow water to drain naturally, a pump will be needed.
7. Find an Installation Specialist
Before installing an ice machine, make sure it has the required clearance space. For example, ice makers that are front-breathing can be installed without a left-side clearance to suit small kitchens with high ice output demands.
There are other clearance issues that must be considered, depending on the type of machine you're purchasing. For this reason, commercial-grade ice machine professionals agree that hiring an installation specialist is crucial when you're installing a commercial ice maker.
Keep in mind that post-installation, you should always clean and maintain your gourmet ice machine according to manufacturer recommendations to help it last longer.
What to Do if You Need More Gourmet Ice Options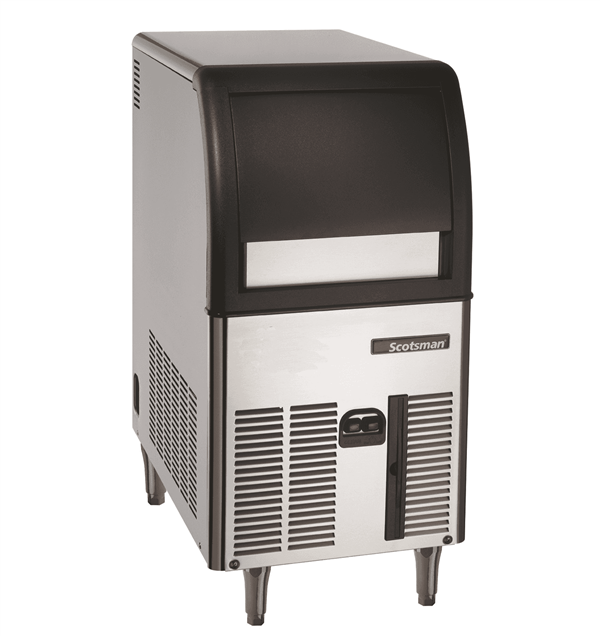 Gourmet ice can be used for almost any drink, and the type of machine you choose will depend on your needs. Yet, what if you need more than one type of ice to accommodate all of your drink menu options?
There are options out there that will work perfectly for you, depending on the type of ice your establishment demands. For example, you may find that you need a large cube ice machine and a cocktail ice maker. In this case, if space permits, you may be able to invest in a single gourmet ice machine that can make more than one type of ice.
How Your Gourmet Ice Machines Can Work Together
Your gourmet ice machines can work together to produce any type of ice you need for your establishment. A large cube ice machine will be best if you are looking for a piece of icy perfection that is aesthetically pleasing and satisfies your customers.
In contrast, cocktail ice cubes are perfect for mixing drinks in the bar area, because they're on hand when needed but don't take up space in your freezer.
If one type of ice won't meet all your needs, one option is to install a refrigerated display case for ice storage. These cases come with an under-the-counter drawer that can preserve various types of ice cubes until it's time to use them.
What You Need to Know to Serve the Best Gourmet Ice
Full-size gourmet ice makers are best suited for commercial kitchens, rather than small bars or restaurants where space is at a premium. These types generally have multiple plates inside them to automatically adjust by making either more petite balls (for cocktails) or large blocks (to fill containers).
There's usually a toggle switch on these models so you can change from one type to the other, which is a more convenient option than having two or more machines. Often, smaller establishments must opt for smaller, under-the-counter models with more limited functionality.
Choosing the correct type of gourmet ice machines may seem like a daunting task when you have other critical business issues to manage. However, ice is a primary element of your menu items. Selecting the right ice maker can make a big difference to the smoothness of your operations.