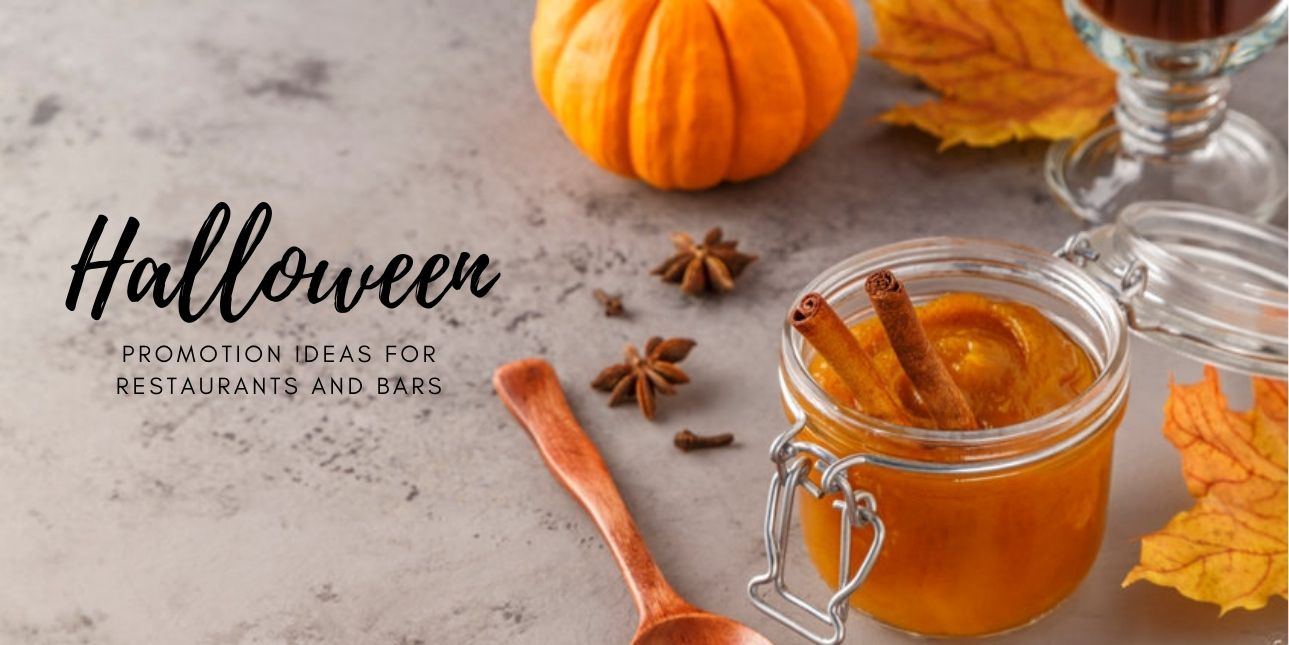 Halloween is right around the corner, ushering in the festive season. With origins as mysterious as its festivity, Halloween is a holiday that draws crowds of all ages. If you own a bar or restaurant, tapping into this holiday's great potential can be a very profitable exercise, and a well-executed Halloween theme can help you retain loyal patrons for future visits as well. The festival carries with it the fun of surprises, exotic decorations, and mystery. It also provides restaurants and bars unlimited options to decorate, party, celebrate, get creative, and engage with customers. In this article, we cover great Halloween party ideas for restaurants and bars to help you attract and establish an enthusiastic clientele.
Get Creative with your Menus
At its very core, a restaurant is made or unmade by its food. As the most important element for revenue and attraction, win party-goers' hearts with innovative menus. You can try these fun ideas for your Halloween theme:
Redesign your menu in the traditional Halloween colors of orange and black, and add fun elements like artificial webs and pop-out creepy crawlies.

Create new names for your dishes - a simple tomato soup can be modified to "

Blood of Vampires

", or spring rolls can be "Stuffed fingers", scrambled eggs can be rechristened "scrambled brains" and so on!

Add food coloring to your items to include an extra level of spookiness. Red dishes can be made more scarlet, for instance.

Include creepy cutlery and dinnerware. Substitute your typical chinaware with spooky dishes that have spiders, eels, creepy dolls pictured on them.




Make use of hollowed-out pumpkins to serve soups or deserts.

Consider introducing discounts on Halloween-themed meals and beverages. This can help you attract impulse customers that might stay for longer if enticed by your overall efforts.

Include special menu items at attractive prices that relate directly to the Halloween theme.
Get Creative with your Decorations for the Perfect Halloween-themed Restaurant or Bar
Set the right ambience in your restaurant and bar. Ambience helps set the mood of a place, and science says the spookier a place is, the hungrier a person gets! Here are some fun ideas to add to your restaurants and bars:
Create themes for different zones of your restaurants. One area can be all about popular creepy dolls, like Annabeth. Another area can be about serial killers, like the Psycho.

Add many jack-o-lanterns filled with confetti or candlelight at an eye's throw.

Add hanging decorations.

Add a generous amount of webs and (fake) snakes.

Add skeletons dressed in party clothes.

Add pop-out surprise boxes to give your guests a healthy scare.

Ambience includes music, so create a great playlist to keep your audience engaged.

Add light effects too, with a dark theme in the background.
Get Creative with your Drinks
Drinks open up an entire gamut of options for the Halloween enthusiast. There are a number of ways to play with drinks, to make them more amusing, spooky, and interesting in your bar Halloween party.
Add syringes as a cocktail decoration.

Add (toy) spiders, dust cocoa powder, and sticks that look like skeletons as decoration items to the glasses.

Redesign the names of typical drinks with innovative Halloween-themed options.
Check out the best commercial ice machines for that perfectly chilly drink.
Add Halloween-themed Games to your Restaurants and Bars
Nothing builds a queue like a good party. And what's a party without engaging activities? For Halloween, add these fun elements to your restaurant and bar:
Host trivia games.

Have a photobooth with waiters dressed spookily or wearing spooky accessories.

Add mini mazes for younger children.

Host special lunches.

Create contests such as the best (spookiest) dressed person.

Host decorating contests with limited items to engage your patrons' creativity.
Engage Younger Audiences
Children love Halloween! Add kid-friendly elements to enthrall children in your restaurant, and win a loyal audience for ages.
Host costume competitions.

Add plenty of candy at reachable distances.

Add less scary Halloween elements too, like fairies or Disney characters.

Create competitions like "Make the Best Tiara".

Play games like Throw the Dart against popular villain characters in the cinematic universe.

Include spooky and interactive music via a Halloween-themed jukebox targeted at children.

If your establishment has enough space, consider including a storyteller to narrate child-friendly spooky stories in a circle or around a fireplace to younger patrons.
Other Ideas for your Halloween-themed Bar or Restaurant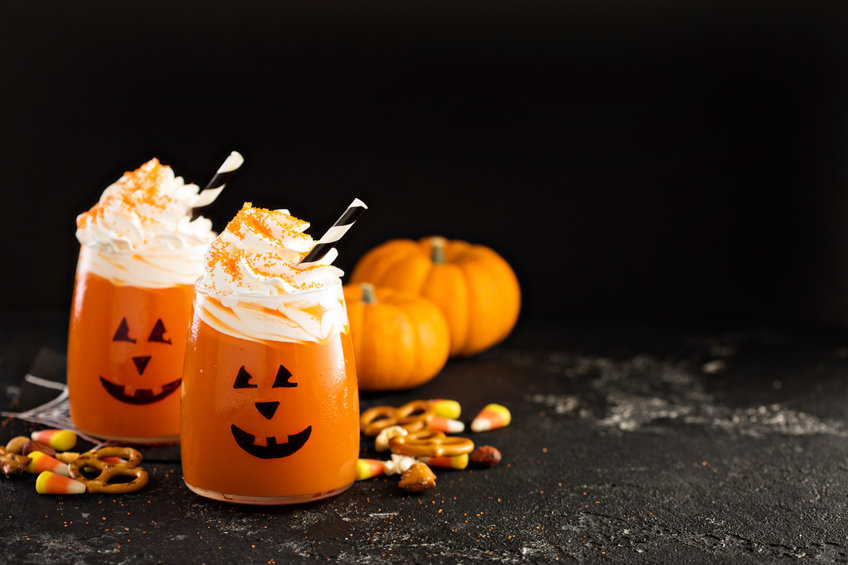 Halloween promises endless scope for creativity and rave. From red-colored swimming pools to exotic dancing, it's truly a festival of leaving behind your fears and being brave. Some ideas to help take your party to the next level include:
Encourage your staff to dress up in

costumes

. Spookily dressed waiters and waitresses draw the eye, and add to the element of fun and participation.

Hire a DJ well in advance to create engaging music and set the right mood.

Hire exotic dancers to keep viewers engaged and entertained.

Add the element of fire to your dishes. Pyrotechnics make for a great show.

If you have open space, you can also introduce crackers during the night to help brighten up the show.

Organize cocktail parties.

Partner with established and local brands for alcohol, costumes, and decorations to help reassure your customers that your quality is top-notch.

Create mood lighting that gels with the Halloween colors of orange and black.
Spread the Word - Invite Customers to your Halloween-themed Bar or Restaurant
Perhaps the most important but also easily overlooked element during a festival is the element of marketing. Without timely and attractive marketing, your efforts will go wasted to a great extent. Here are some ideas to help you get the word out:
Partner with local brands and corporates for visibility: corporates have higher reach and the brand assurance will give you an edge.

Advertise heavily on social media: Create teasers and exciting videos for your social media accounts.

Promote special offers on drinks and food via social media.

Send out pamphlets containing promotional materials for your Halloween offers.

Send email teasers and email invites to your guest lists.

Send text messages with details of your offers to your guest lists.

Set out decorations a week in advance so that onlookers are aware of the celebrations and your offerings.
Creating a crowd-pleasing Halloween party for your restaurant and bar can be a very challenging but highly rewarding endeavor. A great Halloween party at a restaurant or bar is about the right mix of mystery, great food, drinks, and ambience. With the right Halloween promotion, restaurants and bars can invite hundreds of guests. Use these Halloween party ideas for bars and restaurants to enthrall your customers on this special holiday.