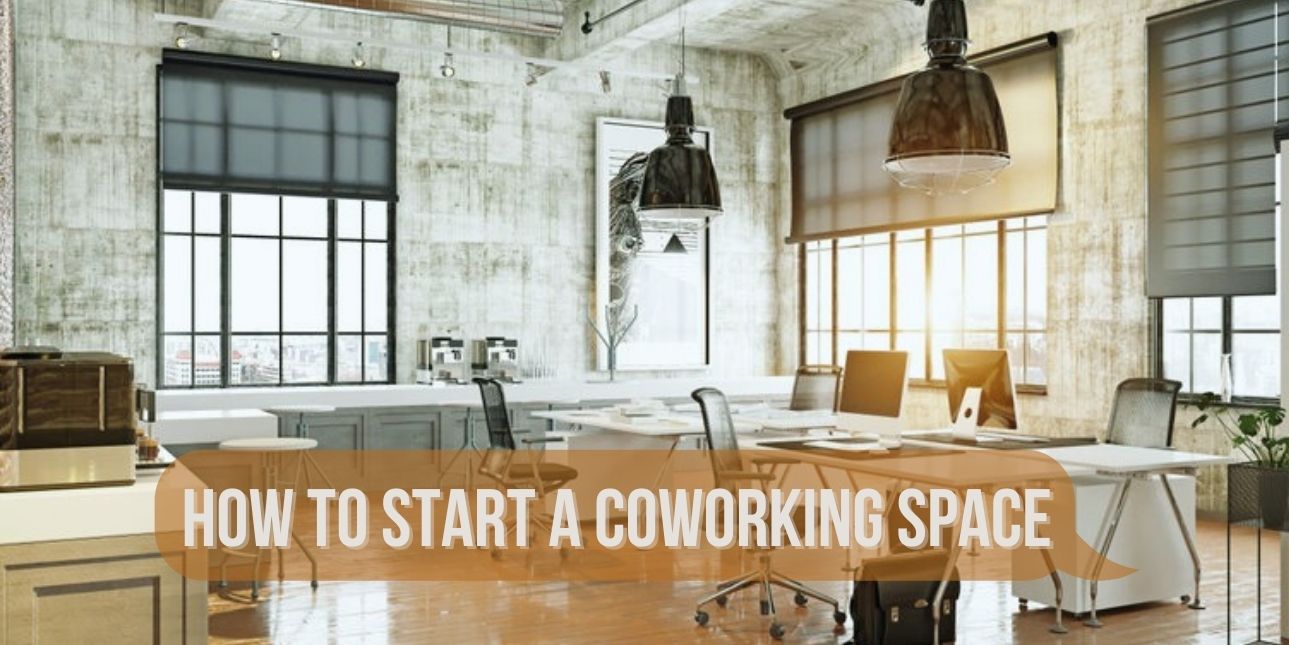 Coworking spaces have garnered a lot of attention in the recent past with establishments looking to cut rent & lease costs, along with an attempt to become more sustainable. With the pandemic further pushing the idea of remote and hybrid work routines, more companies are looking to coworking spaces for their needs. Professionals, established corporations, and startups alike are looking to work out of more flexible spaces and require options that are not the neighborhood cafe or their homes. A coworking space offers them the opportunity to explore a professional setting, albeit at much lower costs when compared to stand-alone office spaces and buildings.
So, how to start a coworking space business, and what does it require? Coworking spaces require careful planning and execution to build a professional environment that is conducive to productivity. Along with the location and amenities in the coworking space, several other factors also influence employee comfort when they're at work. We detail several considerations you must take into account before you set up a coworking space and the basic attributes of a well-structured professional working arrangement.
What Is a Coworking Space?
Coworking spaces are professional work arrangements that allow multiple professionals from varied backgrounds and companies to work in a common office environment. They're different from a conventional office space since they bring together workers and professionals from a variety of companies under the same roof. While these set-ups are great for cutting costs, they also come with other benefits. Coworking spaces allow for seamless networking across companies, aiding professionals in growing their corporate network. These areas are often neutral spaces that accommodate several businesses that might either work on different projects or work in collaboration with another company on the same task. These spaces don't require entrepreneurs and businesses to sign long-term office leases, allowing them to save several thousands of dollars in rent money. Coworking spaces often have all the basic amenities provided by a conventional office space such as high-speed internet, printers, conference rooms & other community areas, cafeterias, and break rooms. Certain spaces might even offer other benefits such as gyms and yoga studios.
The Benefits of a Coworking Space
Some of the benefits of coworking spaces include:
They provide collaborative opportunities for professionals looking for partnership opportunities.

Working in an unconventional, yet pleasant & welcoming environment reduces stress in professionals.

They allow businesses and entrepreneurs to be more flexible with their schedules.

They provide cost-effective alternatives to a conventional office space.

They allow professionals to expand their network and explore a larger market of business opportunities while they're at work.
Important Steps to Take Before Opening a Coworking Space
If you're planning on setting up a coworking space, you must bear in mind the following steps before you begin setting up:
Have a Solid Business Plan & a Clear USP
Your business plan is an essential document that helps you define your ideal customer and the service you intend to provide to them. Having a clearly defined unique selling proposition also allows you to leverage your strengths as a business owner in offering something your competitors cannot. Be sure to elucidate this clearly in your coworking space business model. Also, it is important to include potential revenue projections in your business plan to garner investors that might be interested in your venture. While the plan need not be excessively detailed, it must entail all the core aspects of your business succinctly.
Understand Your Competition
Being aware of your competitors and what they're offering is one of the most important steps before you start your coworking space. Not only other coworking spaces, but also places like coffee shops, libraries, and other offices are potential competitors to your coworking space. Ensure you undertake thorough research and identify what these spaces offer and their pricing options. Also, identify their unique offerings and what you could do better. You can also reach out to professionals in the community to learn about what they expect from a professional environment to help you build a customer-centric model for your business.
Having a spacious, well-lit, and accessible location will allow you to market to a large customer base. Before you choose a location for your coworking space, take into consideration the number of competitors in the area, and how accessible it is to professionals across the city. It's important to prioritize the accessibility of the space as employees like to minimize commute times. Negotiate a fair deal in case you're taking out a corporate lease for the location. Discuss details such as enhancements & construction and who would be responsible for them. Don't forget to consider the insurance options for the space. While most lease contracts run long, it is still important to define the length of the lease, and whether it can be extended at a rate that makes financial sense to both you and the lessor.
Create a Financial Roadmap
Keep track of your expenses while creating the coworking space and create a reasonable pricing model for the memberships. Calculate your starting capital and expected monthly running costs to keep the space operational. Understand at what price you will need to market your coworking space to break even within a reasonable period. Also, build several different membership plans to market to customers with varied professional requirements. However, make sure the number of options doesn't overwhelm your customers and make them relatively straightforward to understand.
Equip Your Coworking Space & Purchase Supplies
A coworking space will require several supplies to function effectively. Ensure you focus on quality when procuring them to ensure your customers are satisfied with their experience at your establishment. Here's a small list you need to bear in mind:
Office supplies:

Printer paper, staplers, punch machines, pens, and sticky notes

Electronic supplies:

Adapters, USB cables, charging points, spare chargers for both phones & laptops, and HDMI cables

Kitchen supplies:

Water dispensers

,

commercial coffee machines

,

beverage equipment

,

ice makers

,

commercial refrigerators

,

commercial display cases

,

merchandisers

, and

beverage dispensers

Bathroom supplies:

Hand sanitizers, hand wash, soap, paper towels, toilet paper, and room fresheners

Sanitation supplies:

Mops, surface cleaners, dish soap, scrubbers, sponges, and cleaning cloths
Market the Space & Build a Community
Coworking space startups require a vibrant community to function profitably. As the owner and as a professional yourself, you must focus on building a community of entrepreneurs and workers that will want to use your business to carry out their day-to-day operations before you open coworking spaces. Building a community before you plan coworking start-ups will help you find a vast array of clients that are eager to work out of the space you've built. Organize meet-ups and gatherings to promote your coworking space and connect with fellow entrepreneurs and professionals to help you spread the word. While building your community you can also sell pre-opening memberships to offset opening costs and eventual operating expenses.
Whether you're opening a coworking space for startups or established corporations, an opening party will help you generate a lot of word-of-mouth marketing within professional circles. It also provides you a platform to educate professionals on the many benefits of coworking and how it can help them run a sustainable business. Use both electronic & print media to popularize your opening event and also advertise the space's features to draw attention to your coworking space.
A coworking space offers several advantages over conventional offices and allows a greater intermingling of the professional community. Focus on building a healthy and productive atmosphere that is conducive to team-building exercises and fruitful collaborative work to ensure your customers are satisfied with your coworking space and its services.