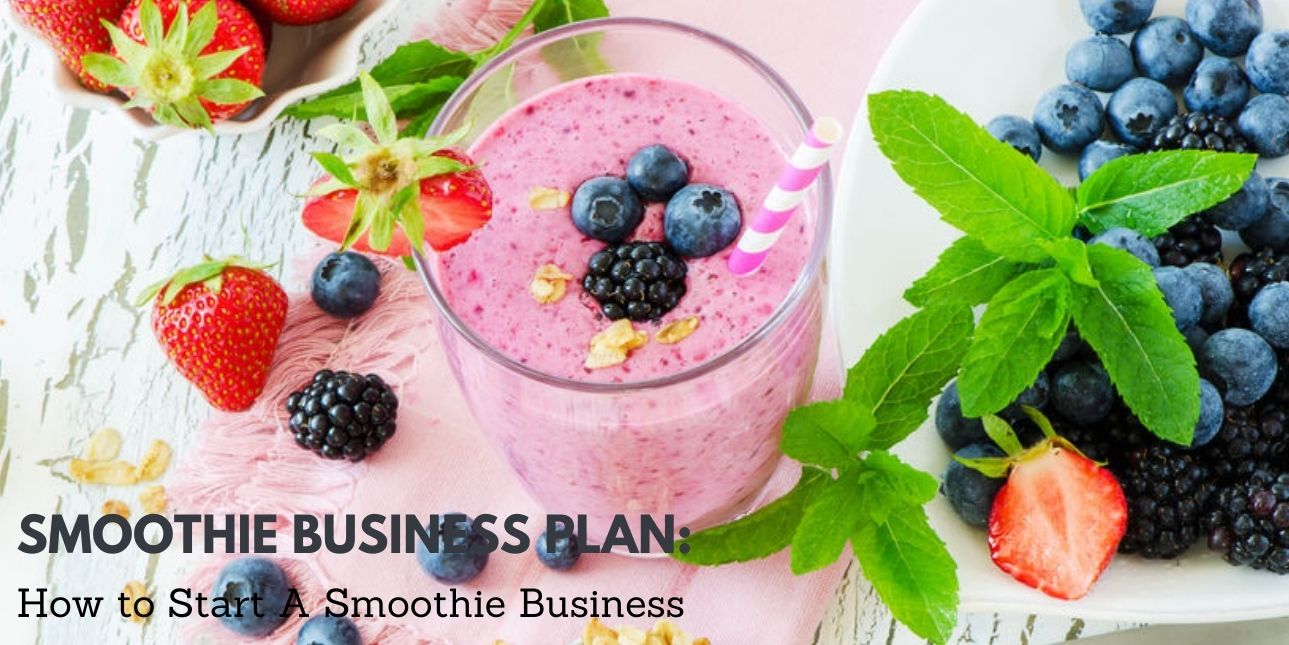 The health food segment is in an upswing. In the last decade alone, the smoothie industry has seen unprecedented growth. Globally, the juice bar business has become a $10 billion industry. People are considering fresh fruit smoothies and healthy beverages as an alternative to sodas and other carbonated drinks. There are many upsides to opening a smoothie business - high-profit margins, minimum preparation, low startup costs, and no prior experience is required. However, if you are thinking of opening up a smoothie or juice business, then you will still need to consider the following points before starting on your own.
What is a Smoothie Bar?
A smoothie bar offers freshly made beverages like fresh fruit drinks, blended smoothies, salads, and other healthy beverages. Most smoothie bars blend ingredients like milk, fresh fruits, vegetables, yogurt, and ice to make smoothies. Fresh-fruit smoothies are rich in essential nutrients and boost immunity. A glass of a fruit smoothie is an easy way to get your daily dose of nutrients. Smoothie bars operate as a quick-service restaurant where freshly churned smoothies are ready to be served in a few minutes.
How to Start a Smoothie Business?
If you have made up your mind to start a juice business, you should have a well-researched business plan. There are more than 5000 smoothie bars across the United States, and to compete with them, you should have a well-thought-out strategy in place.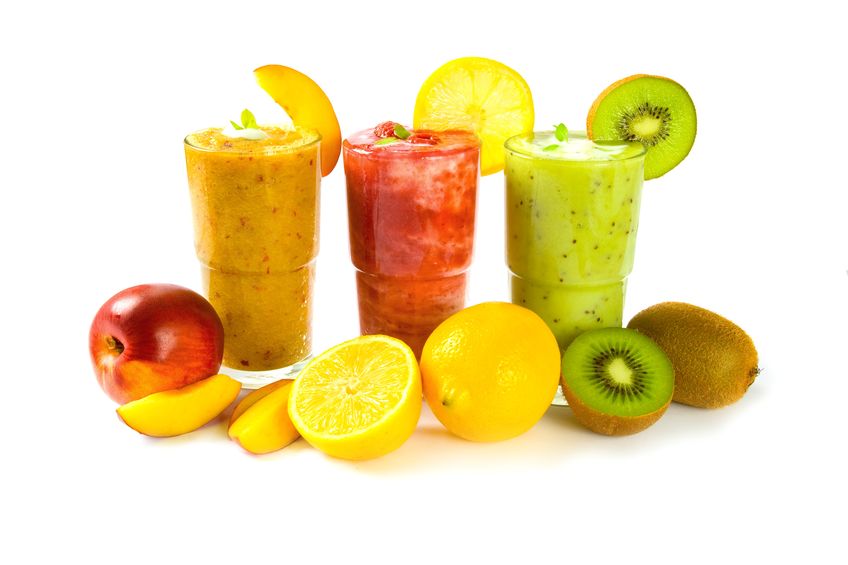 Here a few essential steps that you should follow before starting a smoothie business:
1. Market Research: Businesses should do thorough market research before setting up shop. Setting up a juice business or smoothie shop can be a time-consuming affair. You should know about all other smoothie businesses in the area to be successful. Consider demographics, locality, average income, and price your products less than the competition.
2. Location: Location is a crucial factor in determining whether a smoothie business is successful or not. You can start from a food truck converted to serve smoothies and shakes. It is a mobile version of your business that gives you flexibility. You can also consider setting up a brick-and-mortar smoothie business in a popular locality or a mall. Do consider future expansion and invest wisely. Do not splurge on decorating one shop that will take years to become profitable.
3. Brand Name: Give your business a catchy yet easy-to-remember brand name. An easy name to remember will help in brand recognition. A simple brand name goes a long way in creating a solid customer base.
4. Branding: After naming a brand, you should consider creating a brand logo. The design should be relevant to the name, target consumers, and be easily recognizable. Primary colors like green, yellow, and red are usually associated with food.
5. Design Your Menu: A menu is part of the business identity of a smoothie shop or juice shop. A menu should include signature drinks, unique additions, and other options. A versatile menu will bring in repeat customers.
6. Licenses & Certificates: A smoothie business plan should include all types of licenses, registrations, and certificates necessary to operate a smoothie business. You should insure your business to protect yourself from unpredictable incidents and liabilities. You should apply for a food safety permit that is compliant with all local laws.
7. Right Equipment: To run a successful smoothie or juice business you will need a host of commercial kitchen equipment:
● Juicers - To serve fresh fruit juices to your customers, you will need 1 or 2 commercial juicers
● Blenders - You can buy more than one commercial blender to make smoothies and shakes
● Commercial Refrigerators - commercial refrigerators are versatile pieces of equipment that can be used for storing food in controlled temperatures
● Handwashing Stations - You will need to buy a hand washing station for your sanitation purposes for your business
● Storage - You can store food and other items in storage cabinets
● Kitchen Utensils - Knives, bowls, jugs, and jars are some essential kitchen utensils that you need for your smoothie business
● Ice Machine - A commercial ice maker is an essential part of a juice-making business. Ice is a key ingredient for making smoothies; crushed ice, cube ice, and gourmet ice are the most popular types of ice used. Commercial Ice machines should be maintained and cleaned properly. As per the Food and Drug Administration, commercial ice machines need to be adequately cleaned, once every six months, to prevent contamination.
8. Maintenance: Maintenance of all essential equipment is necessary. An ice machine needs to be cleaned thoroughly. While juicers and blenders need to be cleaned every day, refrigerators should be cleaned every few months.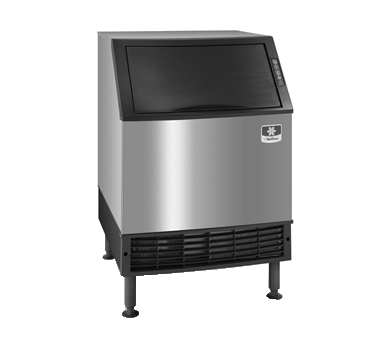 How to Make a Smoothie?
Everyone likes a thick and rich smoothie. Factors like ingredients, syrup, and food products determine the taste of a smoothie. To make a thick smoothie, you need a balance of ice, food ingredients, and additional ingredients. Here are some tips to make a thick and rich smoothie:
Frozen Fruits: Frozen fruits and vegetables create dense smoothies and shakes. Some of the best fruits and vegetables for making smoothies are:
1. Berries - Blueberries, strawberries, and other types of berries are best for creating delicious smoothies.
2. Bananas - Bananas in smoothies add a creamy texture that makes it more thick and rich.
3. Mango - Mangoes add richness to the flavor, and help in making thick smoothies.
4. Kale - Kale is one of the most popular ingredients in vegetable smoothies.
5. Zucchini - Zucchini adds a creamy texture and is a good alternative for health-conscious smoothie drinkers.
Reduce Liquids: Avoid using water, milk, and other liquids to make a smoothie thicker. Instead, yogurts can be used to create a rich & thick texture.
Choice of blender: A commercial blender can make rich and creamy smoothies. Blenders that need water or liquids to lighten the load need to be replaced.
Toppings: Adding different ingredients as toppings make smoothies more appealing and delicious. A freshly cut strawberry over a strawberry smoothie will look enticing to the customer. A few dry fruits like dates, almonds on a banana smoothie will make a boring smoothie more interesting & delicious.
Keep it Chilled: Smoothies can taste heavenly when served cold. There are different ways to keep a smoothie chilled. You can use chilled water, ice cubes, and cold almond milk to keep your smoothie chilled. Almond milk is an alternative to ice or water. It tastes great and helps thicken the smoothie.
For watery smoothies, you can use molten ice or chilled water. For chilled thick smoothies, pre-crushed ice is the best ingredient.

Starting a smoothie bar can be commercially viable. Most successful smoothie bars turn profitable in less than a year. You should know all the basic ingredients, fruits and vegetables, and the process behind every beverage to make your business successful. Smoothie businesses provide a quick return on investment. You can also serve hot beverages and sandwiches along with juices, smoothies, and shakes to make it more enticing for customers.