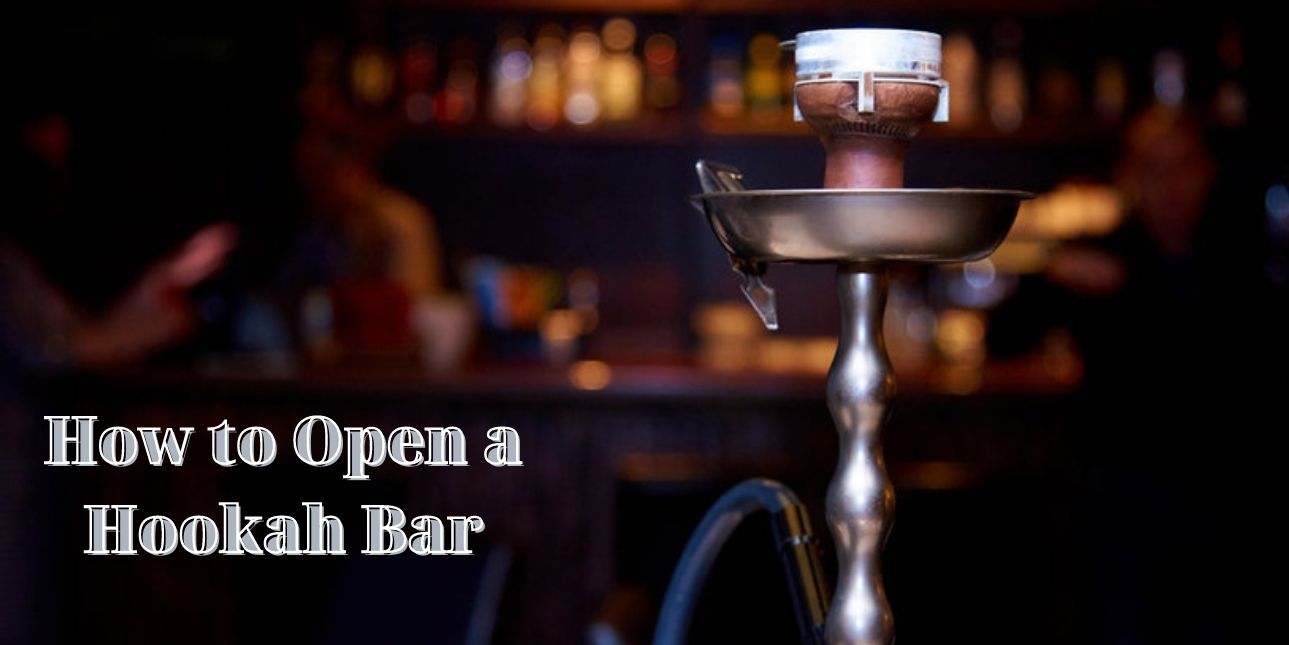 With the introduction of the hookah to a new audience in the west, the shisha bar scene is now bursting with potential. These bars are quite unlike traditional bars where the main offering is alcohol. Hookah bars place tobacco as the centerpiece of social activity. Whether you simply love the robust flavor of tobacco or would like to tap into a new market with great potential, opening a hookah bar can turn out to be a profitable and enjoyable journey. Hookah or shisha bars are an excellent alternative to loud nightclubs and traditional bars for patrons who wish to spend some relaxing time socializing.
What is a Hookah Bar?
A hookah, also known as shisha, is a water pipe that is used for smoking sweet, aromatic, and flavorful tobacco. The apparatus usually has single, or more uncommonly, multiple hose pipes that are used for delivering vapors to the user. The pipe is passed around in a group setting, allowing everyone to sit together and enjoy each other's company. The positioning is done in a way that people can sit at private tables and order food, listen to music, and relax with the tobacco. The setting is a contrast to loud bars, and offers a unique and calming atmosphere. Hookah bars don't always serve alcohol, although the service may depend on the kind of lounge you are visiting. Shisha bars offer a great alternative to people who don't drink or just want to spend some time with friends. They can serve as excellent after-hours venues since most states have a mandated closing time for bars that serve alcohol.
Tips for Opening a Shisha Bar
Employ Experienced Waitstaff:

Just like any establishment in the foodservice industry, hookah bars rely on repeat customers for the bulk of their business. This means that your waitstaff should be knowledgeable about the kinds of tobacco you are offering, in addition to the food and drinks menu. They should be affable and able to establish a rapport with the customers. A hookah setup requires regular tobacco and coal refills, so employing staff members that have some experience with shisha makes a great difference in the customer's experience. Staff that is well-acquainted with hookahs and lounge setups will be more comfortable with offering advice regarding your specialty tobaccos.
Decorate Your Bar in Accordance with Tradition:

Hookah bars are usually decorated in the styles of Middle-Eastern cultures. The tradition of hookah calls for a relaxed environment with soothing music, dark lighting, colorful tapestries, and ornate smoking accessories. The setup is not too hard to customize and you can create your own special niche in the market by virtue of your decor alone. Invite guests to stay by providing them with circular tables and intimate booths for having group conversations. By offering food and drinks, you not only increase your establishment's revenue but also provide an enticing atmosphere for guests to stay longer.
Bar Music:

Enhance the laid-back atmosphere of your lounge with some great playlists for guests to enjoy. You can approve a pre-selected playlist for your lounge and guests can use it as a jukebox for picking out their favorites. Mobile jukebox apps that allow guests to pick the next song can also serve as an additional source of revenue.
A Well-Researched Tobacco Menu:

Pick out flavors of tobacco that range from robust to mild in flavor profiles. Shisha bars offer all kinds of aromatic tobacco with variations that are herbal, minty, or fruity. You can indicate the popular items on your menu to assist newcomers to your lounge. A wide selection of tobaccos will ensure that guests not only come back for their favorites but also order new flavors to tread new waters. You can also supplement the flavors with flavored water and

ice

to keep the setup fresh and appealing.
Offer a Range of Drinks:

Serving alcoholic beverages takes a backseat when you're planning a drinks menu at your hookah bar. Shisha bars often serve different kinds of teas to match hookah flavors. It is a good idea to be ready to serve different kinds of drinks and have the

proper equipment

to prepare them. Guests will typically have a wide range of favorite beverages, so choose your

bar essentials

wisely.
Promote Your Hookah Business via Happy Hours:

If you are just starting with a new business, make a plan to promote your hookah bar by offering discounts during your less busy hours. This will deliver greater foot traffic during otherwise idle time. Discounts can be presented in the form of cheaper hookah rentals, offers on tobacco, and inexpensive drinks. You can reach new segments in the market by attracting new customers to your happy hour plans.
Create Your Hookah Lounge Business Plan
Preparing and following a proper business plan is vital to any new commercial establishment. By carefully choosing a business model to follow and analyzing the market, you can carve out a niche for yourself in this up-and-coming segment of the foodservice and hospitality industry. To start off, you will need to define your target budget and establish how much your hookah bar will cost you. Analyzing the market will help you understand the strengths and weaknesses of your business against competitors. You can then determine your monthly expenses and price your products and services accordingly. After you have developed a proper business plan for your hookah bar, there are a few simple steps you can take to ensure that your business is viable and profitable:
Create a Business Entity: There are a number of ways you can create a business entity, with the most popular being an LLC, or Limited Liability Company. This business structure will establish your bar as a separate entity from you and shield your personal finances from those of your establishment. You can also look into the sole proprietorship of the company or a partnership.
Set up Business Accounts: Register with the IRS well before you actually plan to start your business. You will need to set up your business account before signing a lease or purchasing equipment. Obtain an Employer Identification Number to open bank accounts, file taxes, and pay employees.
Apply for Licenses: As the owner of a business, you will need to comply with state and federal laws and apply for licenses and permits. These permits include permission to sell food, alcoholic beverages, and tobacco.
Select an Appropriate Location: Location is key when it comes to establishing any business in the foodservice and hospitality industry. Since hookah lounges do not operate on a pre-defined business model, you can choose your own plan. A hookah bar that serves only shisha and drinks can operate well in a strip-mall location. Likewise, if you plan on serving food and beverages along with tobacco, it is better to have a larger, restaurant-style setting for your business.
Begin Your Journey to Success: Once you have your business plan set into motion and contingencies accounted for, start by advertising your business. Create awareness of your brand and invite local reporters and journalists to cover your opening. Spreading the word about your new business is vital and once you have established yourself as a member of the community, you should be on track for success!