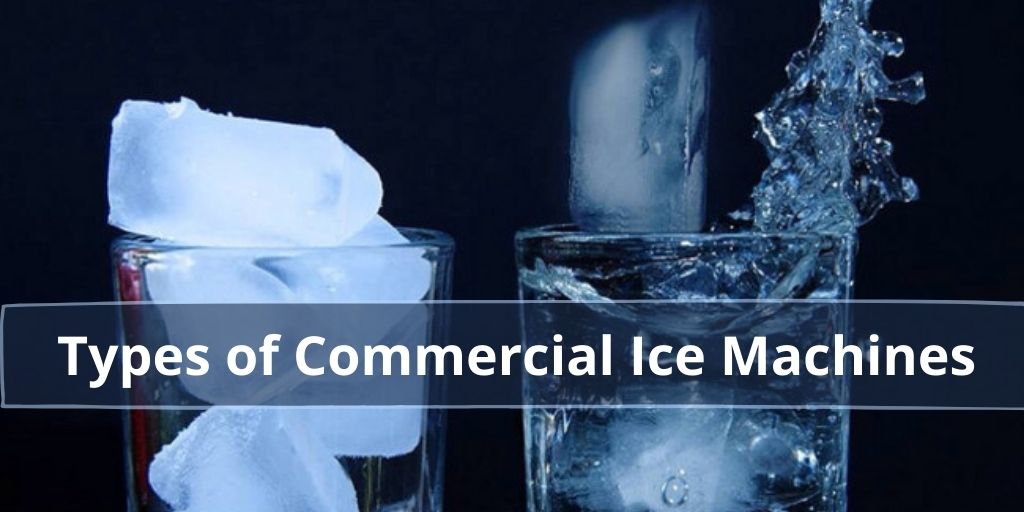 Whether you're running a restaurant, managing a hotel, or working in a school with an active sports program, a commercial ice machine is an absolute must-have.
What to Consider When Choosing the Best Commercial Ice Machine
If you're in the market for a new commercial ice machine, there are several factors that you'll want to take into consideration before you make any investment, including:
The Type of Ice Maker
Types of Commercial Ice Machines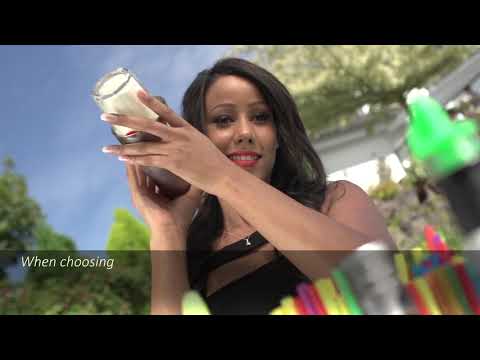 Just like freezers and refrigeration units, commercial ice machines come in several different types, shapes, and sizes, and choosing the best commercial ice machine for your needs requires you to pick the ideal unit for your needs:
On-counter Units: These ice makers are units that sit on top of your countertop. Some units come with built-in storage for the ice made, while others require a separate storage bin.
Undercounter Units: These ice machines are typically used in restaurants or bar settings where the unit is stored under the counter for easy access.
Modular Units: These units have no storage for your ice; therefore, you must invest in a separate ice bin.
Combination Units: These units not only make and store ice, but they also produce water and are an excellent option for self-serve stations.
The Different Types of Ice
Commercial ice machines don't always produce the same ice types, and depending on what you'll be using the ice for, you'll need to pay careful attention to the type of ice produced by each machine.
Some of the most popular types of ice include:
Dice/Half-Dice Ice: Used in many restaurant settings.
Flake Ice: Used frequently in schools and healthcare settings for icepacks.
Nugget Ice: Often used in self-serve beverage dispensers.
The Size of the Unit
Like any other piece of machinery, you'll want to consider the unit's size and where you'll be placing it. For example, if you're a hotel looking for a self-serve ice machine for your guests, you will likely be able to invest in a larger unit for each floor to use. However, if you're a gas station with a self-serve station, you may need a smaller countertop unit. You may also want to consider what type of water is best for commercial ice machines as purer water results in clearer ice cubes, while typical tap water will have a cloudier, white color to it.
Air-Cooled vs. Water-Cooled vs. Remote-Cooled
When choosing the ideal ice machine for your establishment, you'll want to consider the condenser that the unit uses as well.
The condenser is used to draw heat away from your ice machine and to compress the refrigerant used into a liquid form. There are three different types of condensers typically used in commercial ice machines:
Air-Cooled Condensers: Considered the most cost-effective since they use fans and vents in the machine to draw in surrounding air to help cool the unit and filter out hot air.
Water-Cooled Condensers: These units utilize a separate supply line of water to help cool the condenser.
Remote-Cooled Condensers: Are a type of air-cooled condenser that is typically mounted outdoors, away from the actual machine.
Top 3 Best Commercial Ice Machines and Their Features
When trying to choose the best commercial ice machine that suits your needs, having to browse the many options available and try and pick through them all can be a daunting task. If you're still wondering, "what are the best commercial ice machines," then you'll want to check out our top three commercial ice machines available:
1. Manitowoc IYT0420A 22" Half-Dice Ice Maker
The Manitowoc IYT0420A 22" half-dice ice maker is the ideal unit for working in a smaller space. As this unit is air-cooled, it's ideal for most locations and doesn't require any elaborate installation process.
The easyTouch display gives you full control over the machine's operation, allowing you to modify the amount of ice the unit produces. This unit can also carry out self-diagnostics and send you a notification and detailed reports about potential issues and how to correct them.
Price: $2,644.00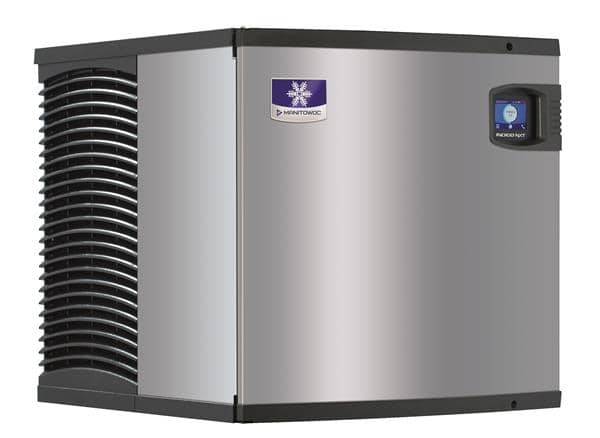 Notable Features:
Touchscreen easyTouch Display
Air-cooled
Half-dice ice cube
Max capacity of 460lbs
22" wide
21.5" tall
24.5" deep
2. Scotsman FME2404AS-32 42" Flake Ice Maker
If you're looking for the best flake ice maker, then you'll want to check out the Scotsman FME2404AS-32 42" Flake Ice Maker. This is an ideal unit for healthcare facilities, schools, and other facilities that need soft, fluffy ice for either cold compresses or even frozen drinks.
This unit is air-cooled, meaning it is suitable for most locations as it doesn't need a complicated installation process or an additional water line to cool the unit. However, it is a larger unit, coming in at 42 inches wide.
Price: $9,764.80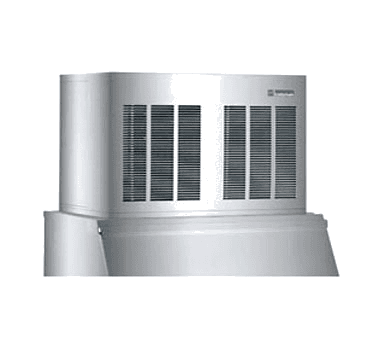 Notable Features:
Air-cooled
Flake ice
Max capacity of 2455lbs
42" wide
27" tall
24" deep
3. Hoshizaki AM-50BAJ 14.88" Full-Dice Ice Maker with Bin
The Hoshizaki AM-50BAJ 14.88" Full-Dice Ice Maker with Bin is an ideal commercial ice machine for those looking for a small unit that can fit just about anywhere. This unit is slim enough to fit just about anywhere you need it, and being that it's an air-cooled unit, it doesn't require any labor-intensive setups.
While the unit itself has a maximum capacity of up to 51lbs, the included storage bin only has a capacity of 22lbs. So, while this unit is excellent for small spaces, if you need a lot of ice at once, you may need a larger unit, such as the Manitowoc mentioned earlier.
Price: $1,960.00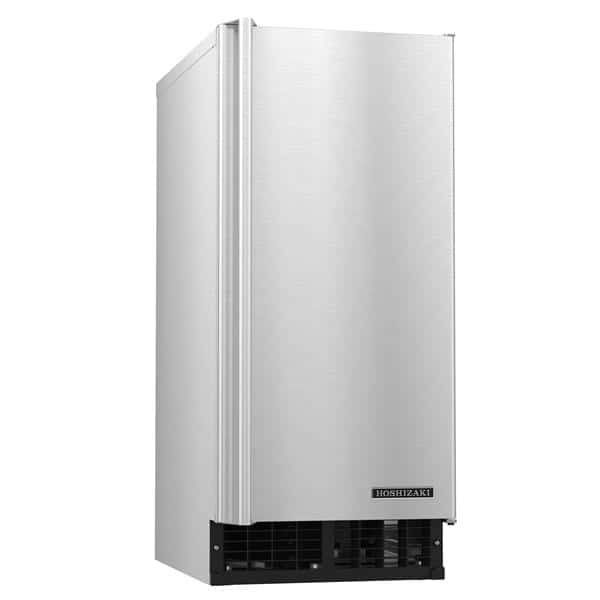 Notable Features:
Air-cooled
Full-dice/top hat-shaped ice
Bin storage capacity of 22lbs
14.88" wide
33.5" tall
22.63" deep
Choosing the best Commercial Ice Machine for Your Needs
Purchasing the best commercial ice machine for your needs doesn't have to be a complicated process. Knowing what to look for in an ice machine is an excellent start, and from there, you can start researching units that meet your requirements.