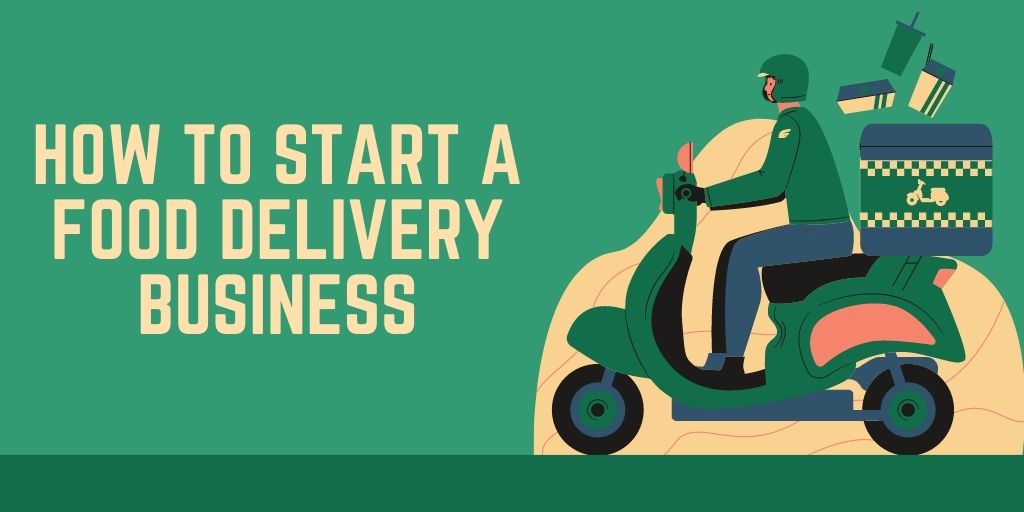 Food delivery businesses have been garnering more attention than ever before due to the COVID-19 pandemic. With restaurants unable to welcome in-house diners, they had to find ways to remain active within their community. While some started up their own restaurant delivery services, others decided to partner up with the food delivery businesses in their community.
Food Delivery Services are Hotter Than Ever
The food delivery industry has been on the rise for some time now. Prior to the COVID-19 pandemic, the industry's global revenue reached approximately $107.5 billion in 2019.
However, with the arrival of the global pandemic, the demand for online food delivery skyrocketed. This is not only because restaurants needed a viable survival plan – consumers were also confined to their homes and unable to go out to get their regular groceries.
This increase in demand caused the average searches for popular food delivery services in the U.S. to rise significantly during the initial months of the pandemic:
Instacart:

Saw their average monthly searches go from 0.82 million in February 2020 to 9.14 million in April 2020.

DoorDash:

Saw their average monthly searches go from 3.35 million in February 2020 to 7.48 million in April 2020.

Grubhub:

Saw their average monthly searches go from 2.74 million in February 2020 to 5 million in April 2020.

Uber Eats:

Saw their average monthly searches go from 1.83 million in February 2020 to 3.35 million in April 2020.
Grubhub, DoorDash, and Uber Eats all cater primarily to restaurants and help them deliver freshly made dishes to their consumers. However, more food delivery businesses have altered their consumer base by serving both restaurants and consumers directly. This allows consumers to put in their grocery orders and have them delivered right to their homes.
Instacart is one of the largest shopping/food delivery businesses in the U.S., and even DoorDash has begun offering similar services to expand its customer base.
How to Start a Food Delivery Business
If you're considering starting a new business venture in the food and beverage industry, then a food delivery business is an excellent choice. This is especially true if you are looking to fulfill a need in your local community.
Now, if you are planning to build a food delivery business that could compete with the likes of DoorDash and Uber Eats, make sure you have a reliable food delivery business model ready to go. You'll also need a viable, consumer-friendly app or website. Once you've taken care of those factors, you'll want to make sure you attend to each of the following steps.
Get the Legal Work Covered
As with any business, you need to make sure you get all your legal work covered. This means establishing your business as a legal business, as well as attaining:
Proper insurance

An employer identification number for tax purposes

Business bank account/line of credit

Permits and licenses for handling and delivering food (this will vary by state)
Each of these is required before you can open your doors.
Start Marketing Early On
While you're still building your technology or finalizing your legal work, you'll want to start your marketing as well. With so many individuals currently trying to take advantage of the customer's need for food delivery services, make sure you are spreading brand awareness wherever and whenever you can.
This can be done through traditional mail announcements, social media marketing efforts, building a website, and creating valuable content to help you start establishing yourself as an authoritative brand.
You might even consider investing in branded magnetic signs for cars to start mobilizing your marketing efforts.
Invest in the Right Supplies
If your brand will be preparing and delivering food within your community, you're going to need to invest in supplies. Not only will you need to invest in the proper delivery equipment, such as disposable supplies, but you'll also need to have the right cooking and storage equipment.
Hiring Reliable Help
Finally, you'll need to make sure you are investing in the right help. This can mean kitchen help to get customer orders prepped or delivery drivers to ensure your customer's food gets to them in a timely manner.
How to Start a Restaurant Delivery Service
Now, if you're a restaurant looking to add food delivery to your offerings, you'll not only want to consider the above steps but also make sure to:
Designate a Specific Area in Your Restaurant for Delivery Services
Since many restaurants have started welcoming patrons back into their establishment, you need to designate an area of your restaurant for:
Storing delivery orders until they are picked up

Drivers to come in and out when picking up orders
You'll also want to make sure you have adequate parking space for your delivery vehicles.
Ensure Your Technology is Up to Date
Whether you're planning on starting an in-house restaurant delivery service or are going to work with a third-party service, ensure your technology is up to date and able to handle the online ordering process.
Decide Between Your Own Food Delivery Service or Working with a Third-Party
Finally, if you haven't, you'll need to decide between having your own delivery service or working with a third party, such as DoorDash or Uber Eats. Each has its pros and cons.
For example, establishing your own restaurant delivery service will require an investment in updated technology and increased staff for delivery purposes. However, you retain your profits.
Alternatively, partnering with a third party allows you access to their technology, customer base, and drivers. That said, you'll have to split profits with your delivery partner.
Choosing Your Food Delivery Business Model
When choosing your food delivery business model, you have to understand what your local community needs and consider the competition within your market. If there is already a heavy presence of food delivery services, such as Grubhub and DoorDash, it may be more profitable to establish a partnership with the existing competition.
However, if you're in a more rural area with no competition, then building your own restaurant delivery service might be a better option.
With adequate marketing research, you'll be able to decide which option is right for you.