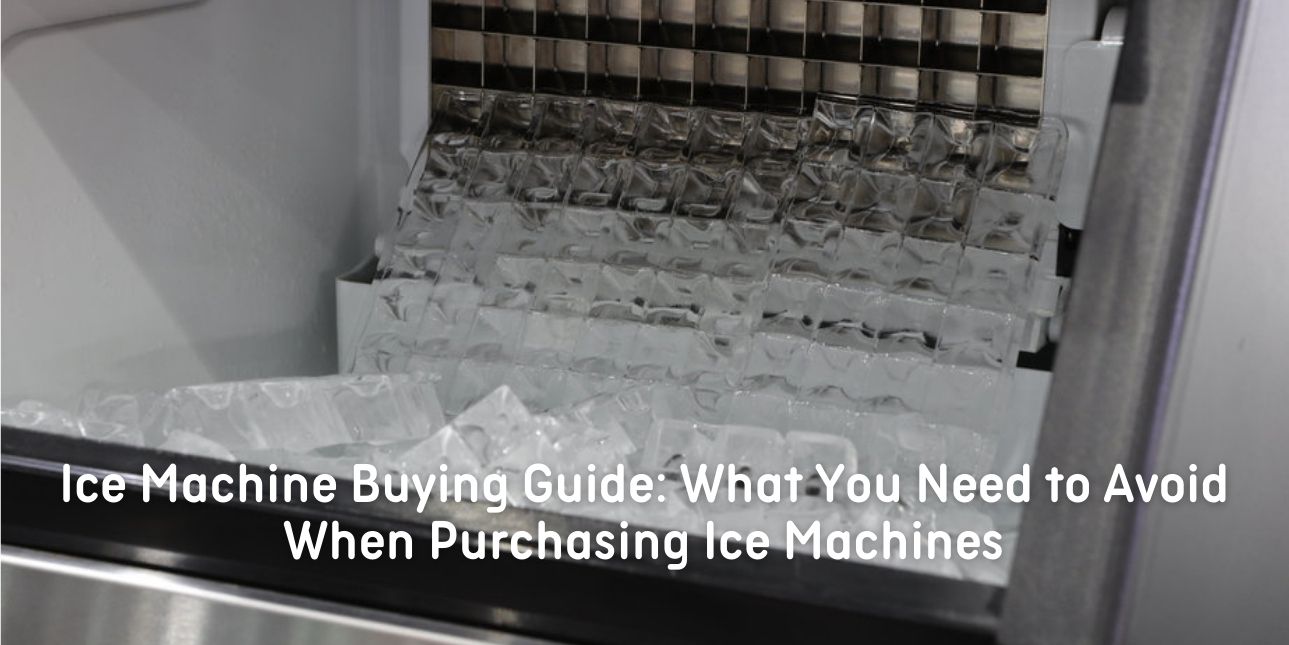 Ice machines are important investments for your establishment, enabling you to avoid buying ice from external sources. Purchasing ice not only gets tedious when you're serving a large number of customers, but it is also expensive in the long term. Instead, you can invest in an ice machine to help your establishment meet all of its ice needs. However, there are several caveats involved when you're purchasing ice machines. It is important to pay attention to detail when you're bringing aboard a complex piece of equipment to serve commercial requirements.
Making an incorrect choice when buying ice machines can lead to potential losses of thousands of dollars. Whether it's the lack of sufficient ice machine clearance or a commercial ice machine's drain requirements, there are several points to consider when selecting the best commercial ice machine for a restaurant. We discuss the most important mistakes to avoid when purchasing ice machines so that you can be sure of having invested your money in the appropriate piece of equipment.
Mistakes to Avoid When Making Your Ice Machine Purchase
Here are the main factors that you should pay close attention to, and avoid when buying ice machines:
Purchasing ice machines that have incompatible capacities
Whether you're looking to buy a commercial ice machine with a bin or just an ice machine head, you need to ensure that the unit has the capacity capable of serving your requirements. If you end up buying an ice machine that is too small, you might have to supplement your ice machine's output. This will result in additional costs to your establishment, and cut into profit margins. However, investing in an ice machine that is much larger than what you need will also cause increased costs due to higher maintenance, power, and water consumption. Calculating your restaurant's precise ice requirements and adding an additional 20% to that number will allow you to determine the accurate capacity you need. Sticking to that number will help you avoid a bad investment.
Buying ice machines with compressors unsuitable for your establishment's environment
Ice machines are available in air-cooled, water-cooled, and remote-type configurations. While air-cooled ice machines use the surrounding air to meet their cooling needs, water-cooled condensers use closed-loop water-cooling systems for ice machines. On the other hand, remote-type condensers work independently from the main body of the ice machine. This necessitates placing a part of your ice machine outside. Air-cooled condensers are ideal for establishments that have sufficient space for ice machine clearance, as these condensers can make the environment hot very soon. They're also best suited for places with relatively cool ambient temperatures. Water-cooled condensers are important for establishments where the room temperature exceeds 80 degrees Fahrenheit on an average day. Remote-type condensers have both air and water-cooled configurations and are best used in establishments short on space, and those that need to maintain quiet.
Investing in an ice machine unsuitable to your restaurant's plumbing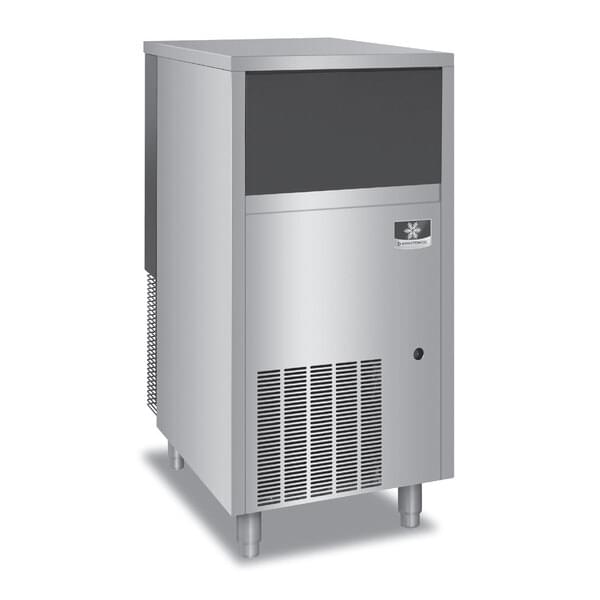 Ice machines have a constant need for water to prepare ice cubes. This makes it necessary to place them near a water source so that these machines can have an uninterrupted supply. Most ice machines also have to be placed close to drains as ice machines tend to let off excess water as runoff. If your designated ice machine space doesn't have a drain, you might need to get one installed by a plumber. You can also consider purchasing ice makers with no drain required, however, these models might cost you a little extra. An incompatible plumbing system can lead to badly shaped ice, valve leaks, or worse, even damage your ice machine. Don't forget to go through the commercial ice machine drain requirements recommended by the manufacturer.
Buying ice machines of the wrong type
Procuring commercial ice machines that are not suited to your type of operations can lead to complications and losses. Each establishment has a specific volume of ice required daily. Ice machines are commonly categorized into three major types - ice machine heads/modular ice makers, under-counter ice makers, and countertop ice makers. Ice machine heads are commonly paired with ice bins and are capable of producing between 300 to 1000 pounds of ice every day. They require a large amount of space and can also be stacked to increase capacity. Meanwhile, under-counter ice machines are of lower capacity when compared to modular models and produce up to 350 pounds each day. They're perfect for establishments looking to use their under-counter space. Lastly, the countertop models are a perfect fit for small establishments looking to be self-sufficient with their ice needs. They can produce up to 300 pounds of ice each day and are commonly coupled with water dispensers. Always calculate your ice requirements before choosing your type of ice machine.
Going easy on ice machine maintenance
Buying ice machines is an important step to further your establishment's capabilities, and requires a considerable amount of capital. To avoid incurring losses from your equipment, it's important to ensure that your ice machine is maintained to its best working capacity. Installing systems like water filters is important if the water in your area is hard. Descaling and removal of buildup from internal tubing are also essential to maintaining a clean ice machine. If you use an air-cooled unit, it's important to clean and remove the dust & grime buildup from the air filter. Sanitizing the ice bin, followed by running the machine for a couple of rounds, ensures your ice machine is truly clean. Skipping maintenance can cause serious problems in the ice machine and even shorten the overall lifespan of the unit. Make sure you invest in quality accessories while purchasing ice machines to keep your investment safe and in pristine condition.
Purchasing ice machines is an important step in the progress of your establishment. It is important to understand the criteria and parameters to select the best ice machine for restaurants, as your decision will impact the overall quality of the food you offer. Ensure you avoid the important mistakes mentioned above to purchase a top-tier ice machine that will serve you for years to come.