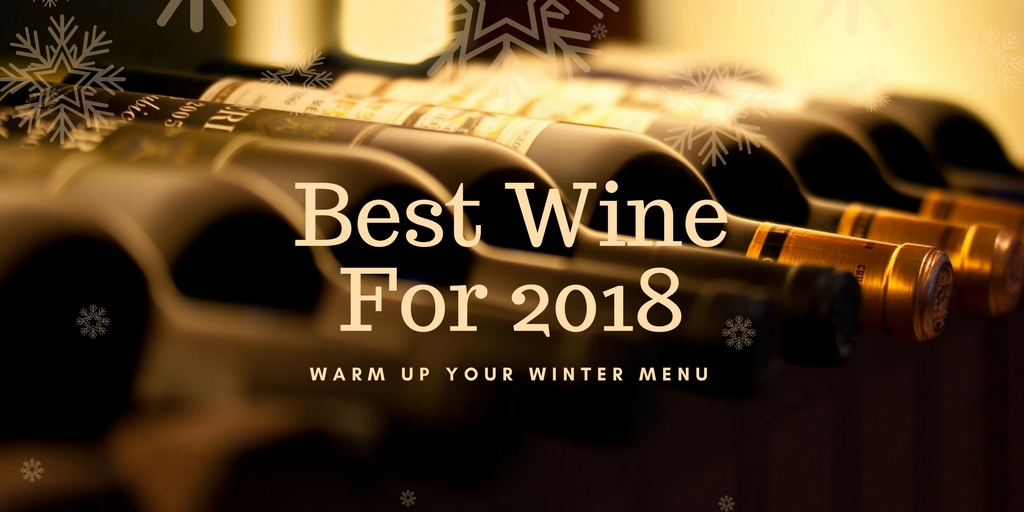 Are you looking for ways to boost your winter menu but don't quite know which wine to add onto the menu?
As Fall gives way to Winter, and the last rays of summer sun disappear, many begin to turn to drinks that'll help keep them warm. Your customers may begin to start looking for drinks generally associated with the colder months. From ports, to whiskeys, and wines to beers, there's a range of brews you can add to your winter menu to help keep your patrons happy.
Today, we're focusing on wines you can serve during winter. Which is the best wine for 2018? Read on to find out more!
For White Wine Lovers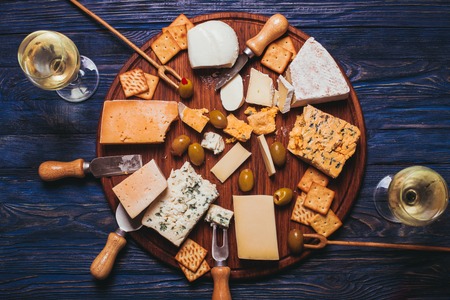 Lovers of white wine will be happy to know that there are white wines out there that are particularly suitable for drinking in winter. Expect to add Rhone white wine varieties and oaked Chardonnays to your winter menu. You'll want wines that are fuller-bodied instead of the mildly acid-like Sauvignon Blancs which you can enjoy any time of the year.
So, which is the best white wine for 2018?
· Chardonnay
There's nothing like the perfect food-wine combination. This is why this winter you should help your patrons pair this classic white wine with oysters, roast chicken served with potatoes and some good old-fashioned gravy. Chardonnays make the ideal white wine choice because of their characteristic richness and all-round wholesomeness.
For Red Wine Lovers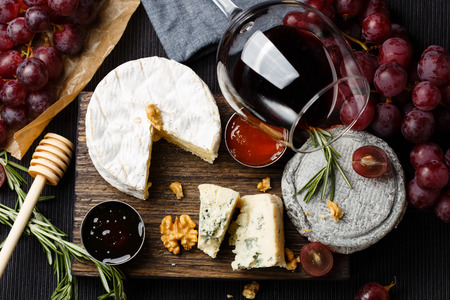 Winter months call for rich, smooth, opulent varieties of red wine. Red wines are typical favorites at Thanksgiving and Christmas dinners. Red wine is particularly favored in winter because of its alluring texture and full-bodied nature. It compliments heartier winter dishes and is best paired with duck, roast beef, game meat, brisket, during winter months.
Our pick for the best red wine for 2018 is the Malbec.
· Malbec
Malbec wines are made from purple grapes which gives them the characteristic deep red color that classifies them as a red wine. Notable Malbec wines originated from France, but regions which produce Malbecs worth mentioning are California, Chile, and Argentina. Malbec wines are generally acidic and have high tannin and alcohol concentrations.
For Rosé Wine Lovers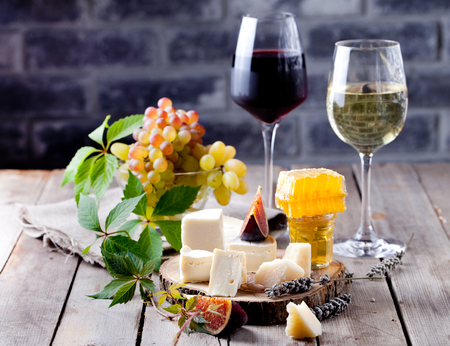 Wine connoisseurs will tell you that rosé wine is the awkward wine that seems to have an identity crisis. However, this does not discredit the fact that millions of people around the world still love the blush drink. Thanks to its crisp and dry nature, rosé wine is best paired with light salads, pasta, seafood, rice dishes, and goat cheese. This makes it a perfect choice at restaurants and bars. According to the Centre de Recherche et d'Experimentation sur le Vin Rosé located in the southern part of France, it has been noted that the best type of rosé wine to serve during winter is rosé that has a deeper hue of pink.
· Mirabeau Pure Provence Rosé
You won't go wrong with this wine. In fact, it won several awards in 2017 and has been listed as one of the top 10 rosé wines. If you want to stand out and be known for serving the best rosé wine around, then this is the best wine for 2018.
A few tips to keep in mind about drinking wine in winter.
Use the Appropriate Temperature When Storing Wine
The temperature of the wine is important. Chilling it too much or warming it too much isn't good for any type of wine. You don't want to lose the flavor of the wine. Be sure to regulate the temperatures of your fridges appropriately. If you're not sure about the ideal temperatures to keep your wine, here's a guide to help you out.
Use the Correct Drinking Glass
This is so important to properly enjoying the wine. Ensure that your restaurant or bar is equipped with the right kind of glasses to enjoy every kind of wine. Buy rosé wine glasses. Most people try to cut costs by using red wine glasses when serving rosé wine to their patrons. Don't be cheap, and get the proper wine glasses for each type of wine.
Choose and Stock the Right Wines
You don't have to buy all the expensive wines. Choose the wines you stock carefully. Read reviews and visit wine estates if there are any in your area. This way you'll find local wine varieties that are more affordable, unless your restaurant or bar caters to high-end clientele and you need to have the fancier, more expensive options on hand.
Wine All-Year Round
Despite what many think, there is such a thing as the right wine for each season. We hope this guide has been helpful. Now you'll know which wines to recommend to patrons this winter.