Classic Games with Cocktails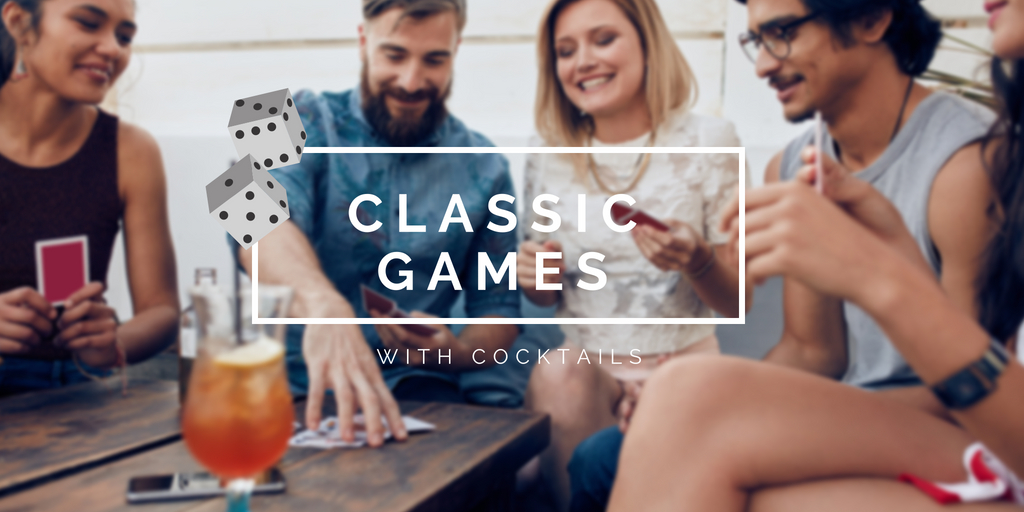 There are lots of exciting things about drinking, whether it be trying out a new beverage, sharing some of your favorites with friends, or anything and everything in between.
However, it can be made even more exciting when you throw in a few games.
Whether the idea of playing games while sipping on your favorite alcoholic drinks is a new one to you or a very familiar one to you, these classic games with cocktails have actually been around for quite some time.
Plus, these games are suitable for pretty much anywhere. This means that you can drink while playing from the comfort of your home or from your favorite bar.
So, grab some drinks, grab some friends, and get ready to learn what some of the most trendy, most popular, and most fun yet classic games with cocktails are.
Game Number 1: Quarters
The first game that has made it onto the list is called "quarters." This game is by far one of the most classic games with cocktails there is, having been extremely popular decades ago.
However, it has carried its popularity over with it into the 21st century, and not a single drop of fun has been lost.
In order to play Quarters, all you have to do is simply take a few quarters and flip each one, trying to make it land into your drink. And don't worry, if you are playing this game on a simple two top, then you won't have to worry about breaking a glass as you bounce the quarter inside.
It is one of the most physically active drinking games out there, and it doesn't draw much attention to you at all.
Game Number 2: Twenty-One
You are probably familiar with the game 21 as being a card game, but it can also be used as a fun drinking game.
In order to play 21 as a classic cocktail game, then it is first important to understand that this is what is known as a "word game." To play it, you must avoid saying the number "21" as the rest of the players sitting at your table count upwards, starting at 1.
It sounds pretty simple, doesn't it? Well, it gets trickier.
In this game, players are allowed to skip other players as well as reverse the order in which the circle is moving around, and this makes it a lot harder to avoid saying this forbidden number.
All in all, this game is definitely more on the mental game side, and it requires you to use intent focus and pay your full attention to what is going on around you and to the numbers you are counting in the back of your mind.
Game Number 3: Boat Race
The third game on the list is called "Boat Race," and it can be quite the fun game as well.
In order to play this game, you will need a table long enough to fit all of your friends, or strangers, depending on who is playing and where. For this game, the bar might be your ideal location, since the tables there are known for being quite long.
When playing this game, each player must drink their entire alcoholic beverage to the very last sip, while keeping in mind that this is a race. However, in the end, each player must prove to the others that he or she really has finished every drop of their drink, as they are required to hold their glass upside down and over their heads before they are allowed to end the game.
Not only will this game show you who is the fastest drinker out of all of you, but it is also guaranteed to show who is the messiest as well.
More Fun Through Playing Classic Drinking Games
While there are plenty of fun things about enjoying your favorite alcoholic drinks, drinking while playing some of your favorite games is bound to make the experience even more fun and exciting.
Plus, you can play these classic games with whoever and wherever you want, whether it be with friends at your normal hangout place, or with people you've never met at a bar.