How to Make 3 Espresso Martini Recipes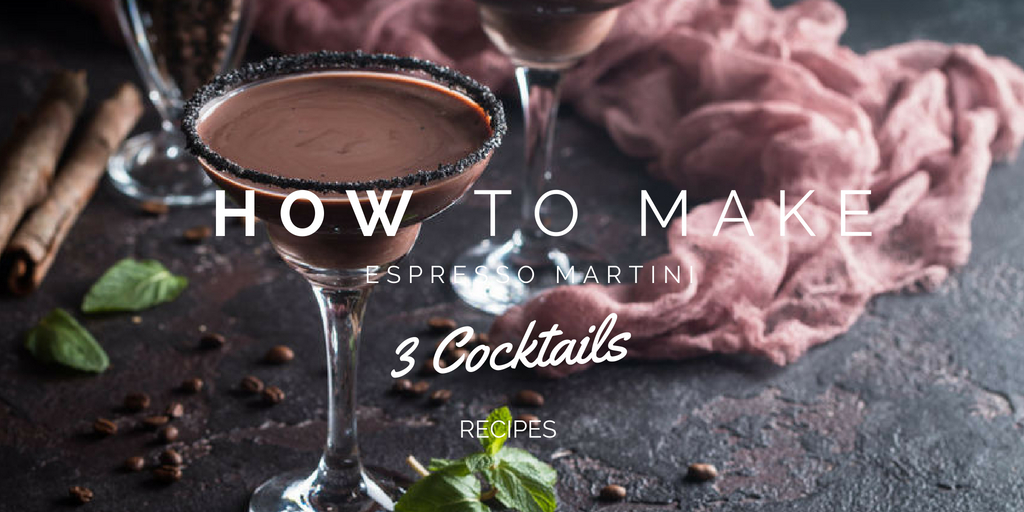 You've had a long day at work and are ready for a nightcap.
Or maybe you want to start your weekend with a bang.
If you're out and looking for something to perk you up after a long week, skip the Red Bull and coffee and try one of these espresso martini recipes.
You are sure to find an espresso martini recipe to excite your taste buds and give you that delicious caffeine boast.
These recipes are also a change from your traditional martini sometimes skipping the vodka all-together.
So, break out your shaker and espresso machine and whip yourself up one of these aromatic martinis.
1. Espresso Martini Recipe with Vodka and Baileys
This espresso martini recipe comes to us from the bloggers at Cooks with Cocktails.
Ingredients
1 oz strong espresso
2 oz of VanGough's Espresso Vodka, or better yet, VanGough's Double Espresso Vodka
1 oz Baileys Irish Cream
ice to shake the mixture with and get it nice and chilled
if you like things sweeter, you could also add a little Kahlua to the mix
With this recipe, you start by brewing a strong espresso. If you don't have an espresso or an espresso machine at the ready, you could easily substitute a very strong cup of coffee.
Next, get ice that comes straight from the freezer and fill your martini shaker halfway with the ice.
Now, you're going to add all of the ingredients to the shaker and shake it really hard. Don't be shy. You want the ingredients to blend well and allow for the ice to really chill the espresso (coffee) and the rest of the ingredients.
In the final step, you just pour the ingredients into a martini glass. A chilled martini glass is even better!
Garnish with a few espresso beans on top and done!
2. Bacardi El Espresso de San Juan
This espresso martini recipe is adapted from Liquor.com.
Ingredients
1 1⁄2 parts BACARDÍ Superior rum
1 parts Dark chocolate
1 parts Strong espresso coffee
3⁄4 parts Fine white sugar (caster sugar)
Garnish - Coffee beans
Chili flakes Chocolate shavings
Glass – Mug
This espresso martini recipe is easy to make but has a slight twist.
Hint – You're going to need a saucepan.
This recipe incorporates the traditional drink of the beautiful island of Puerto Rico. The martini packs a bit of a punch and a hint of spice, another character trait of anything Caribbean.
To start, you are going to measure out all of the ingredients and put it all into a saucepan.
Gently stir the ingredients until the mixture reaches a boil.
Boil the ingredients for 3-5 minutes.
After this, shut off the stove and allow the ingredients to cool.
Instead of the traditional martini glass, you are going to pour the ingredients into a cup or mug.
Finish this off with chili flakes and chocolate shavings as the garnish.
Don't be afraid to add a few coffee beans as well to enhance the espresso flavor.
Now all you need is a hammock and some palm trees.
3. The Traditional Espresso Martini Recipe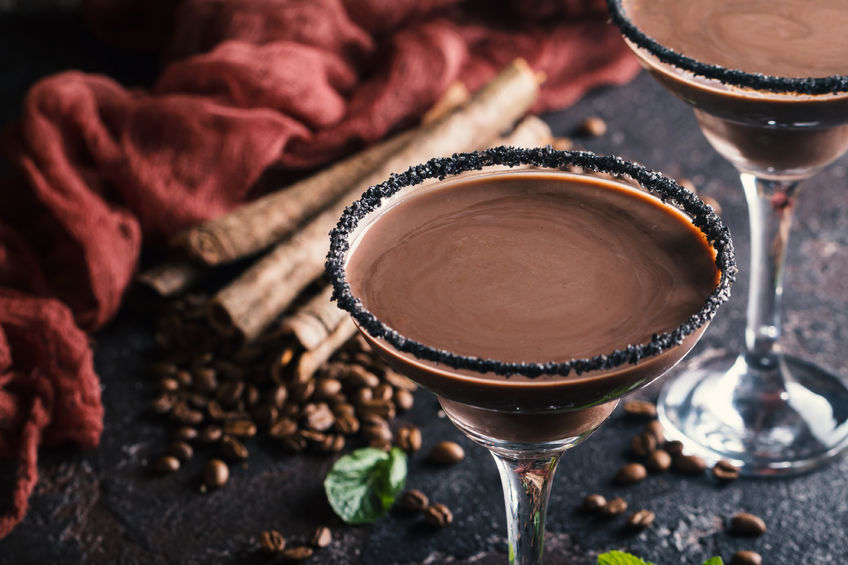 The original espresso martini recipe invented by cocktail legend Dick Bradsell in 1980s Soho, London. This recipe was adapted from the blog by Jaime Oliver.
Ingredients
50ml Grey Goose vodka
35ml coffee liqueur
1 shot (25ml) of CRU Light Roast (or other) espresso
Ice
For this recipe, you're going to first break out the espresso maker and brew a strong cup of espresso.
Next, pour the vodka, coffee liquor, and espresso into your martini shaker.
You'll then put ice into the martini glass to chill. Add ice to the martini shaker as well until its filled.
Put the top on the shaker and shake hard. Make sure to use ice straight from the freezer because you want to smash up completely inside the shaker.
This will give the martini the frothy top that is characteristic to a cup of traditional espresso.
After giving it a good, hard shake, take the ice out of the martini glass and pour the contents of the shaker into the glass.
Garnish with espresso beans.
Espresso Martini for Every Palate
Espresso martinis have become a classic part of most cocktail menus. These recipes are simple to make and are better than going for that late-night Starbucks run. From the spicy San Juan inspired espresso martini to the classic Soho espresso martini you are sure to find your new punchy favorite.
Try one of these recipes and you'll be sure to get a kick out of your night!