The 7 Best Cocktails Worth Serving in Your Bar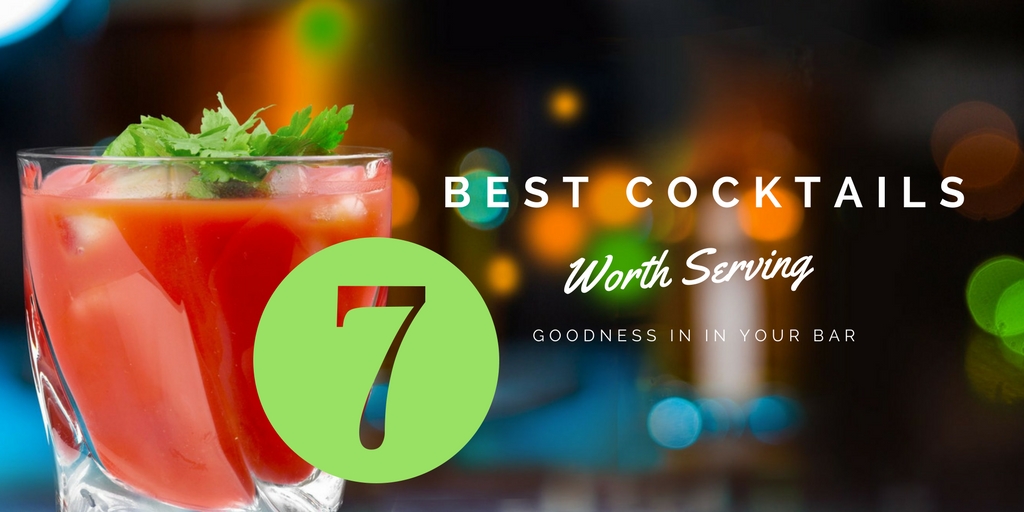 Not quite sure which cocktails to serve this festive season?
With Christmas right around the corner, this is probably a good time to sit down and plan what Christmas cocktails you're going to serve in your bar this holiday season.
It goes without saying that cocktails really have a way of making people feel festive. They get people to loosen up and relax.
So you're going to want to serve some of the best cocktails in town.
1. Martini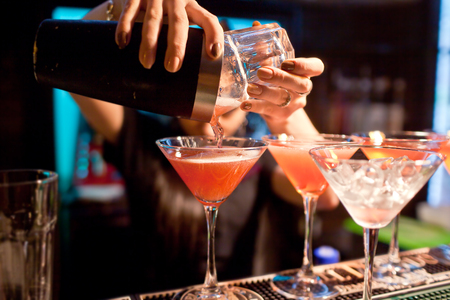 Agent 007, also known as James Bond has probably made this cocktail one of the most famous in the world. His signature line, 'Shaken not stirred,' is often unsurprisingly the way most people take their drink.
Prepared from gin and vermouth and served in a cocktail glass, garnished with a classic olive or lemon twist, you won't go wrong serving these this Christmas. Martinis make great after meal drinks when people are more settled and relaxed.
2. Bloody Mary
The chilly winter weather if you're in the north warrants a Bloody Mary on Christmas Day. This cocktail prepared using vodka, tomato juice, herbs, Worcestershire sauce and a range of other spices will have you feeling warm in no time at all. Serve this garnished with a dill pickle spear in a highball glass. Blood Mary's are best served prior to people eating. You can, of course, serve this drink after meals if your bar is conjoined with a restaurant.
3. Cosmopolitan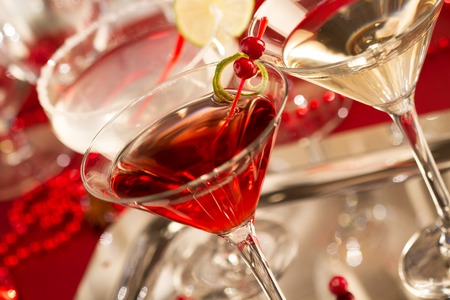 Nothing says being at the bar like drinking a Cosmopolitan during the festive season. Also known as the cosmo, this cocktail combines vodka, lime juice, cranberry juice and triple sec to make a formidable drink that's a must-feature on your bar menu. Don't forget to garnish with a lemon slice or lime wedge and serve in a cocktail glass.
4. Mimosa
If there was ever a drink that suited the holiday season it's the mimosa. Made from a combination of equal champagne or sparkling wine parts as well as cooled citrus juice this cocktail is a traditional and must certainly feature on your bar menu this Christmas. Serve this drink in a champagne flute and garnish with strawberries or cherries.
Mimosas can be served on Christmas morning. Their bright yellow hue will make for a great way to start the day.
5. Margarita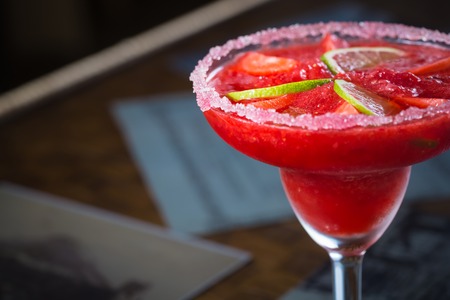 Margaritas are another classic holiday cocktail that should not be forgotten on the list of cocktails for bar this Christmas.
In fact, Margaritas should be at the very top of your list, because according to this Nelson CGA survey, they are the most popular cocktail drink in the country. Thanks to its composition of tequila, lime juice, and triple sec, with a salty glass rim, margaritas are easy to distinguish from the rest, and easy to prepare. Serve in a margarita glass - and on the rocks. What better way is there to end a great day than with a margarita in hand?

6. Tiramisu Cocktails
Tiramisu cocktails are a combination of coffee liqueur, espresso, heavy cream, vanilla for taste and a couple of spoons of mascarpone. This delightful coffee/liqueur blend makes our hearts happy and is the perfect way to end a joyful day. Serve in a cocktail glass and garnish with cocoa powder or some ground coffee beans.
7. Mojito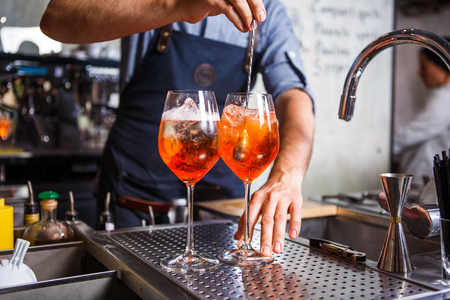 No Christmas bar menu is complete without adding mojito to the list. This dynamic Cuban highball is a great drink for the Christmas afternoon. Composed of five main ingredients – soda water, sugar, white rum, lime juice and mint – and served in a Collins glass, you're looking at a winning drink.
Stand out with a unique recipe this Christmas
These winter cocktails are ideal for the festive season. You won't go wrong serving these. In order to keep up with the fierce competition during this holiday season, it's imperative you have the right drinks on your menu that'll keep people warm and coming back for more.
Remember, there are always variations to these drinks. Try as many combinations to see which ones are your favorite. Then begin making that recipe as your bar's signature way of making a particular cocktail.