Emerging Trends in the 2018 Cocktail Scene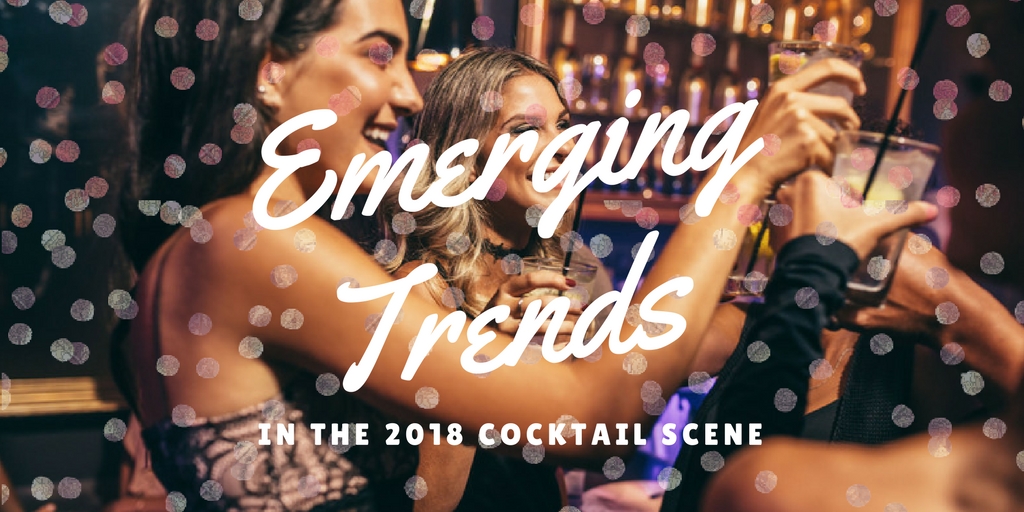 It's a new year, and that means it's time for the new cocktail trends to emerge!
Expert bartenders, bar owners, and mixologists weigh in on this year's trends.
You should expect a health conscious, photo-worthy, ethically conscious response to the expectations of the Millennials as the 2018 cocktails scene rolls in.
The Drink Scene in 2018
Regional and Nationally Focused Drinks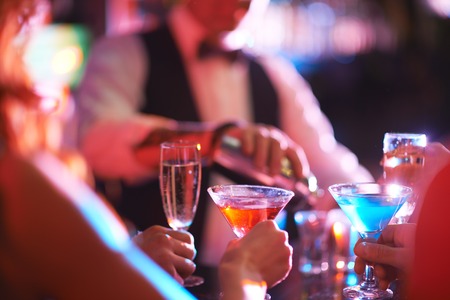 Expert Mixologist, Brian Van Flandern, creator of cocktails for Thomas Keller and Geoffrey Zakarian, says to expect regional or nationally specific alcohols featured in bars.
This kind of offering might range from a restaurant featuring only French alcohols for a season, or a specialty drinks menu using Mexican offerings.
You're also going to see more locally distilled spirits this year, as the desire for knowing every ingredient, confirmation of ethical harvesting, and other socially conscious/health related issues continue to trend with Millennials.
New Availability to Be Found
As laws in Kentucky open up retail from individuals on bourbons, rare and antique options are becoming available this year. You'll also find new bottlings of gins from Japan. These are being created and exported to the United States while the distilleries wait for their whiskies to age. With new batches (or old) surfacing, cocktails will take on new flavors as recipes are created this year.
Old Practices Turned New
A big trend to hit bars recently is that of barrel aged cocktails. You've heard of aged wines and whiskeys, well now you've heard of aged cocktails.
These cocktails are mixed and placed in barrels for a few weeks to add some of the effects that aging does in traditional unblended alcohols like wine or rum.
Another big thing to hit in 2018 is that of culinary cocktails.
This on-going drink trend will feature mixes of your favorite alcohols with unique food ingredients you haven't thought of before. You will find everything from sea urchins and durian to mushrooms as ingredients in the cocktails list, along with avocados, coffee, and figs.
Gin is the Thing This Year
While whiskey distilleries are waiting for their batches to age, gin has taken over in a crazy way. Small batches from across the U.S. and alternative countries, like Japan (as mentioned above), Ireland, and others are cropping up in bars across the country. These diverse and interesting gins are leading to drinks like the dry Bijou from Supercall and the Umeshu and Gin Cocktail from Japan Centre.
The Social Scene This Year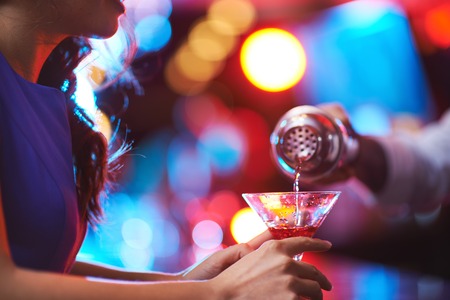 The use of more produce with lower ABV (Alcohol by Volume) lets us head into the year with a healthier perspective. Avocados, beets, carrots, and turmeric are finding their way into more cocktail lists around the country.
Another notable trend is that of re-using leftover items from the kitchen to create unique cocktails that avoid wastefulness. The fascinating Trash Tiki pop-up bar initiative began its tour in the U.K., and made its way through the U.S. in 2017. Catering the cocktail recipes to the individual bars they work with, they've kicked off a sustainability trend that will continue into 2018 and beyond.
And you know that Image is everything — even and maybe especially with cocktails. While the year seems solid in simplified ingredients lists, the pageantry loved by Millennials is on the rise for shareable images on Instagram, Facebook, and other trending social media sites.
The Venue Scene and Its Changes
The favored café by day/bar by night has found success in various locations.
But now, chief creative officer of the Public House Collective, Kenneth McCoy, predicts that you'll be seeing daytime coffee shops become bars after dark. These locations that usually only operate for one half of the day are taking the initiative on this more proactive use of their spaces.
Another trend you're going to notice in the venues this year is a more accessible, more casual feeling.
From cocktail-driven "dive" bars to dog-friendly pubs with cocktail menus that could make Jack Kerouac return to the living, places anyone can feel "at home" will be the jive this year.
So, as predicted by bartenders and other experts across the country, we're looking at a healthier, greener, less pretentious year in cocktails. With simplified ingredient lists, no-waste cocktails, and lower alcohol ABVs, 2018 promises a year of positive change for cocktail lovers everywhere.