10 Best Drinks Bottles Ideas for a New Year's Gift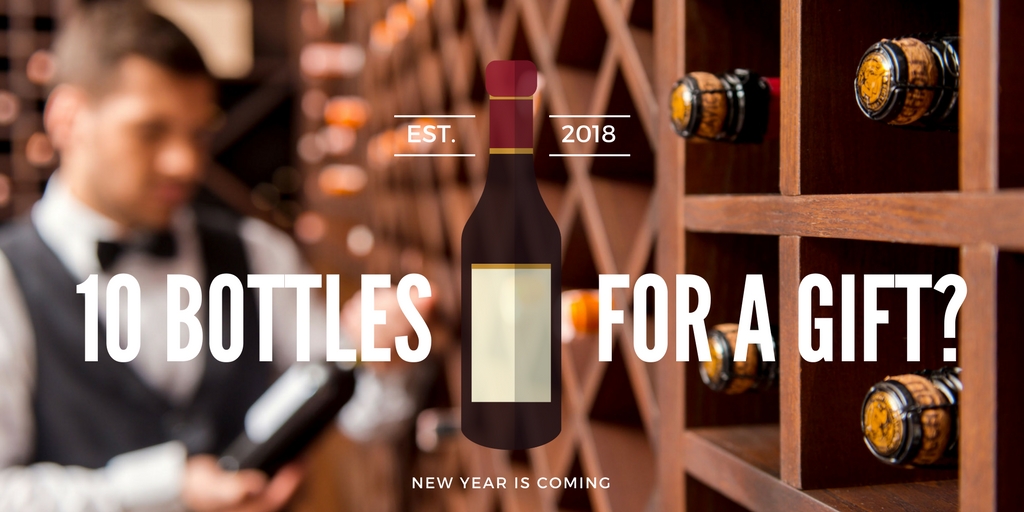 Not sure what kind of wine to bring to the New Year's party?
Nothing heralds the New Year quite like a raised glass of wine.
The raised glass is a symbol of hope, a toasting to the future, a celebration of life.
If you're planning on being with your loved ones and friends when the clock strikes midnight, consider bringing along a special wine gift to mark the moment, or to just gift someone with.
We've scoured high and low, and bring you the 10 best drinks that are perfect for gifting this New Year.
1. Dom Perignon Vintage
Bottle gifts don't get any better than this. If you're really planning on impressing someone who loves to drink, then get them a bottle of the finest wines around – a Dom Perignon. This makes the perfect wine for New Year.
Be warned though, these wines sit on the high-end of most expensive alcohol gifts. The cheapest Dom Perignon is probably the Dom Perignon Vintage which retails around USD 150.
2. The Co-op Les Pionniers Vintage Champagne
A vintage bottle of wine is always a welcome present. The 2008 Co-op Les Pionniers is a classic favorite and one that's delightfully rich and well balanced. Where can you buy this wine?
There are several bottles that can be bought throughout the year at auctions. However, last minute purchases can be made directly from The Co-op.
3. Matetic Corralilo San Antonio Sauvignon Blanc
The Matetic Corralilo San Antonio is a Chilean creation. It is a delightful infusion of herbal and citrus scents, that pairs well with seafood dishes. It's the perfect gift if your host is vegetarian and is most likely going to serve seafood at their New Year's dinner.
4. Laurent Perrier Brut
If you're looking for a wine that doesn't scream cheap, then this is the drink to buy. It's a crisp white wine with citrus accents as well as white stone fruit. This wine pairs excellently with fish platters as well as chicken dishes thanks to the fine combination in acidity and fruity taste.
5. Taittinger Brut La Francaise
While we'd all love to gift vintage champagnes it's not always possible. Thankfully, there are great alternatives out there and this is just one of them. It's a mix of chardonnay and other elements making it one of the preferred options if you want that vintage taste but don't have enough to splurge on a vintage bottle.
6. Ruinart Blanc de Blanc
Everything about this wine says elegance and the epitome of gifts. It's a 100 percent Chardonnay making it the perfect accompaniment for almost any meal, but especially for that countdown moment.
If you opt to purchase this bottle, expect to part with a little under USD 90. However, if you ask us, it is money well spent.
7. Scotto Cellars Grace Bridge Pinot Noir
The Scotto Cellars Pinot Noir is a local brand that hails from vineyards in California. It boasts the pureness of raspberry and tangy strawberry flavors that really help cement it as a top-quality pinot noir. Because it's a pinot, it's obviously not one to pop during the countdown, but enjoyed demurely after all the hype is over.
8. Morrisons The Best 10 Year Old Tawny Port
If you're thinking of gifting a fortified wine then consider this port from Duoro, Portugal. We all have that one crazy uncle who loves his port at Christmas and New Year. If you are ever in doubt of what New Year's gifts to buy for such enthusiastic alcohol lovers, this port is always a winner.
9. Krug Grande Cuvée
This Krug is for those who are looking to spoil someone with a real luxury wine. You won't be buying this number for anywhere less that USD 170. This wine is a blend of more than 120 different wines including 10 vintage ones. If you're looking to impress then this is certainly a wine to consider.
10. The 1969 Parcé Frères Rivesaltes
This fortified wine will be 50 years old in 2019. Buy it now and gift it at the beginning of 2018. It'll make a perfect keepsake and you'll be remembered fondly by whomever you have bought it for.
Be a good sport and buy quality wine
New Year's is a special moment that should be enjoyed with fine wine. Give someone a quality bottle and they'll remember you for life.